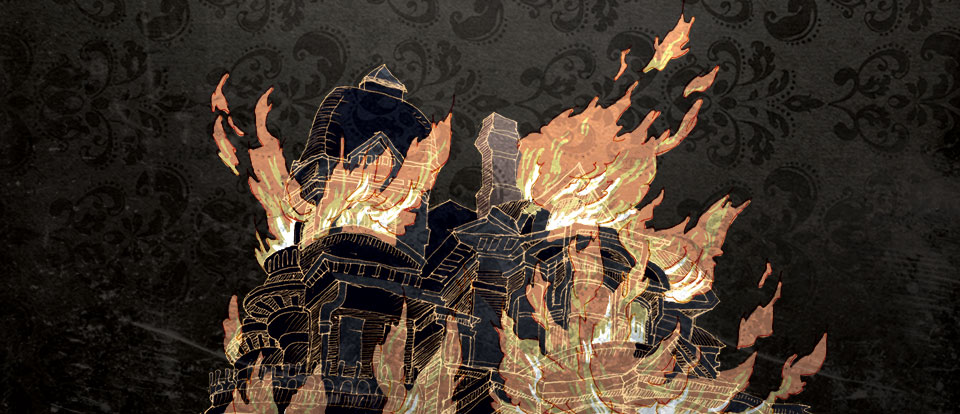 The Game of Sunken Places
LINKS AND DOWNLOADS
WHEN
Monday, October 1, 2012
6:00 p.m. - 8:00 p.m.
LOCATION
This event is free and open to the public. The event will be held in the Game Lab, room 3252 of the Broad Art Center at UCLA
---
The Game Lab is proud to present "The Game of Sunken Places", a educational meta LARP designed by Live Game Labs. Skills learned from this experience will be applied to the LARP Design Workshop to take place the same week.
From the Live Game Lab's site:
It's a larp about a Game, a Game that decides the outcome of a war. The larp encloses not just the Game, but the making of the Game and all of the characters who play in it and create it. For reference, the larp will be called "Sunken Places," and the game made and played inside the larp will be "The Game" (or more specifically, "The Gameboard").

During the larp "Sunken Places" the various characters who have collectively assembled on the occasion of "The Game" will, separately, create and play through a series of contests. These contests can be feats of strength, skill, or wit; puzzles or riddles to solve; actual combat; or any other demonstration where one side will lose when the other side wins.

Everyone will have a role in "The Game" as either a Designer, a Builder, an Automaton, or a Contestant (descriptions here); they participate by fulfilling their roles. However, in "Sunken Places," everyone's character will be on a similar footing, everyone will have goals both related and unrelated to "The Game," and each character's choices will influence not just "The Game" and its outcome, but the other characters as well.

In other words, "The Game of Sunken Places" is a larp in which most of the characters collude to create something which closely resembles another larp, and then get the remainer of the characters to play it.