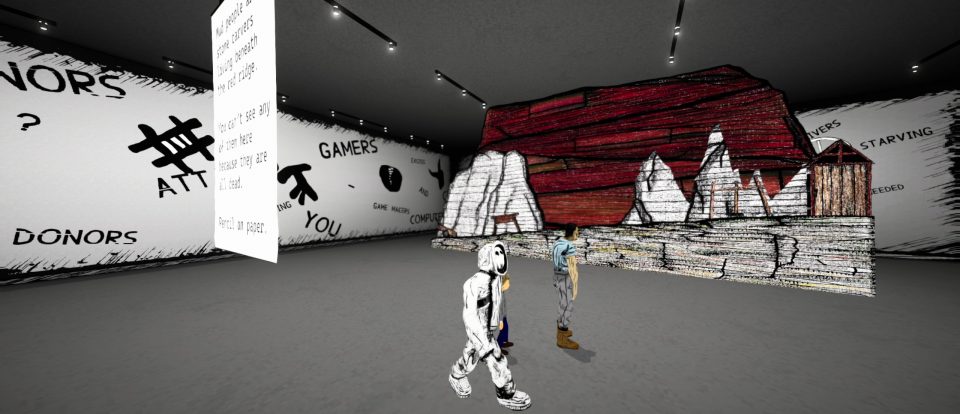 Museum of Mediocre Appropriations
LINKS AND DOWNLOADS
DATE
2022
CONTEXT
Created as a personal project.
MEDIUM
Unity
PEOPLE
Michael Luo

: Game design, concept, visuals, and programming

---
The deceased game artist and game maker, 7byte, follows a financial farmer and his kid through a mysterious gallery that's everywhere and nowhere. The gallery is hosting 7byte's first-ever solo show, featuring 30 unique artworks.
Xanadu Gallery, operating under the Museum of Mediocre Appropriations is a limbo gallery operating at the intersection of physical and digital arts. And of course, they've started selling NFTs.