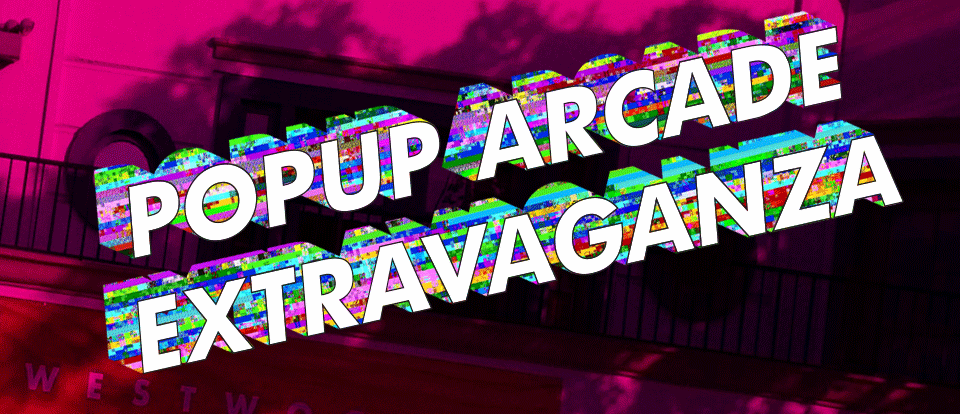 Popup Arcade Extravaganza!
LINKS AND DOWNLOADS
WHEN
Saturday, November 23, 2013
6:00 p.m. to 9:00 p.m.
LOCATION
This event will take place at Open Forum, 1056 Westwood Blvd. Admission is free and open to the public.
---
The UCLA Game Lab invites everyone to experience a night of fun and games in a pop-up arcade extravaganza! Visitors can explore games in a variety of formats from performances and installations to board games and virtual reality environments. The installation will include a variety of custom built arcade cabinets and stations featuring an eclectic mix of games from faculty, award-winning alums, and up-and-coming students. The ever popular Arcade Backpack will also be making the rounds, so be sure to check it out!
Whether you're a button-mashing veteran or a total noob, there will be something for everyone in this festive free for all!
Below are just a few of the games we will be showing! More to come!
Perfect Woman: A game inspired by questionnaires featured in women's magazines by Lea Schoenfelder and Peter Lu.
Scratch Race: One button velodrome racing for 1-6 players by Mark Essen.
Objectif: The Most Attractive Card Game by A.M. Darke.
Cosmicat Crunchies: A bullet hell eat-em-up you can play with your face by Alex Rickett and Peter Lu.
Holla! Pain! Yo!: Spicy balancing game by Alex Rickett, Amanda Ho, John Brumley, Steve Amrhein.
Beat Down: is a two player head slapping game by Alex Rickett and Peter Lu.
UCLA Game Lab Arcade Backpack: The ultimate portable arcade machine, designed to be worn as a backpack.