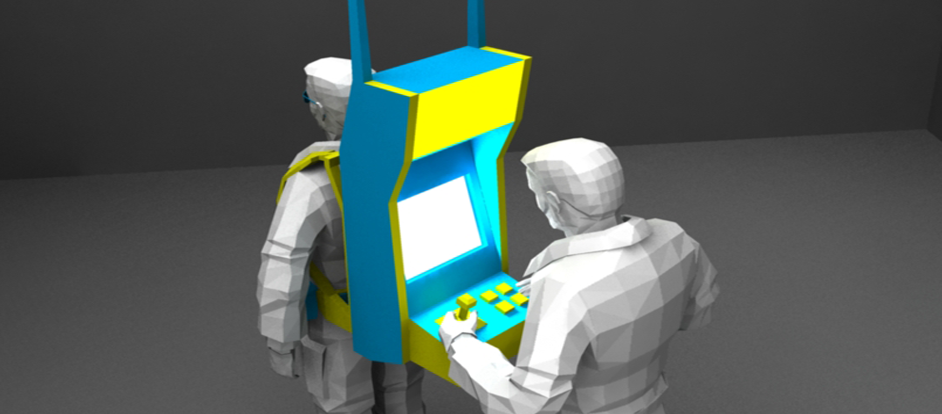 UCLA Game Lab Arcade Backpack
LINKS AND DOWNLOADS
CONTEXT
A Game Lab original
MEDIUM
Wood, Arcade Controls, LED Marquee, Laptop
CREDITS
Steven Amrhein

: Design & Construction


Game Lab

: Concept, Design & Commission

---
The Arcade Backpack was originally created to circumvent any approval process after our games were rejected from one too many events. Ironically, our debut at the 2nd Annual UCLA Game Art Festival was so successful that the Arcade Backpack is specially invited to all kinds of places!
The cabinet frame is constructed of laser cut plywood and artfully assembled to house a laptop, arcade style controls, and an LED Marquee powered by a drill battery. The entire cabinet is holstered onto a military grade back frame and can be adjusted to fit comfortably on any unsuspecting Game Lab pack mule resident.
Check out the links to see the Arcade Backpack in action!