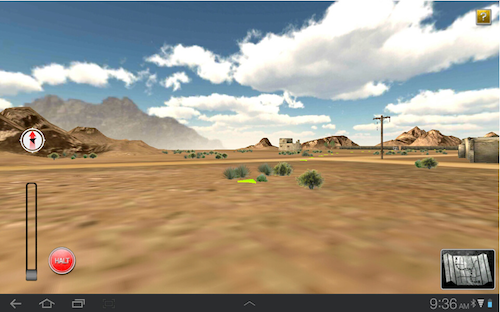 Trace the USC Institute for Creative Technologies – Nov. 1
Posted on October 24th, 2013
by David Elliot
Please join Incendiary Traces as we tour, draw, and otherwise trace (literally and metaphorically) the USC Institute for Creative Technologies (ICT). A post-tour discussion will follow.
Friday, November. 1, 2013
1:00-6:00pm
Established in 1999, the USC ICT is a University Affiliated Research Center working in collaboration with the U.S. Army Research Laboratory. It specializes in artificial intelligence, graphics, virtual reality and narrative immersive techniques and technologies to address problems facing service members, students and society. It brings film and game industry artists together with computer and social scientists to study and develop immersive media for military training and other fields.
During our visit, we are scheduled to meet with ICT Director of Advanced Prototypes Todd Richmond and tour the facility. Included are about 2-3 hours drawing on site and an opportunity to get immersed in an interactive counter IED training environment. Modeled on southern Afghanistan, the game terrain plays a key role in training military personnel in detecting, assessing, and managing IED threat situations.
1:00-5:00 pm: Tour and drawing at ICT
5:00-6:00pm: Discussion at a location TBD
NOTE: There are limited spots available for this event. Please RSVP by October 25 to incendiarytraces@gmail.com. Further details will follow your response.
Incendiary Traces is a loosely collective exploration of the role of landscape imagery in international conflict through public on-site drawing events, research and publication of related materials by diverse contributors. It was initiated in 2011 by Los Angeles-based artist Hillary Mushkin. For more information visit incendiarytraces.org.