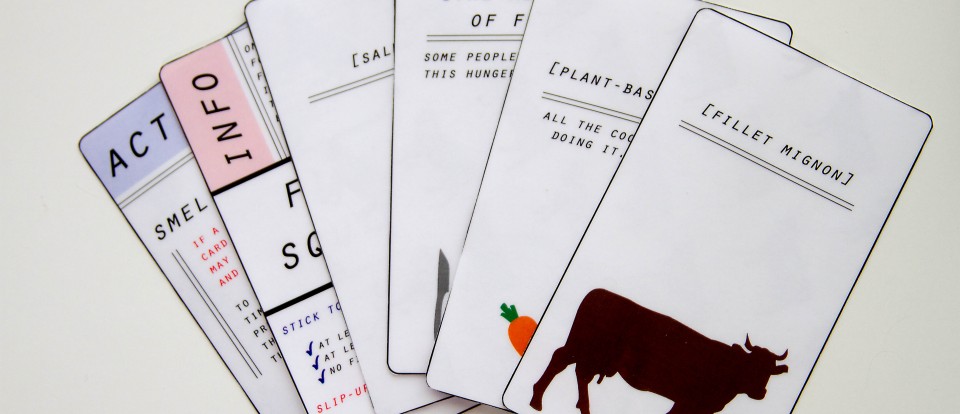 LINKS AND DOWNLOADS
DATE
2014
CONTEXT
Created in the Winter 2013 Game Design Class (DESMA 157), taught Eddo Stern
MEDIUM
Card Game
PEOPLE
Helen Owen

: Designer

---
This is a game about animal meat and the ever-conflicting information regarding whether or not humans should be eating animals.
The game (m)eat is a reflection of my experience with meat. As a meat-lover with a divided family, I hear an endless stream of reasons why I shouldn't eat meat. I don't quite know how to feel about this overwhelming amount of information, or whether I should take it into account, all I know is I love the stuff.
In (m)eat, players must collect various food and utensil cards in order to satiate their hunger. Whether it's artificial meat grown in a lab or a tender filet, players can either focus on collecting the foods they need to win or sabotaging opponents until they are too hungry to continue.