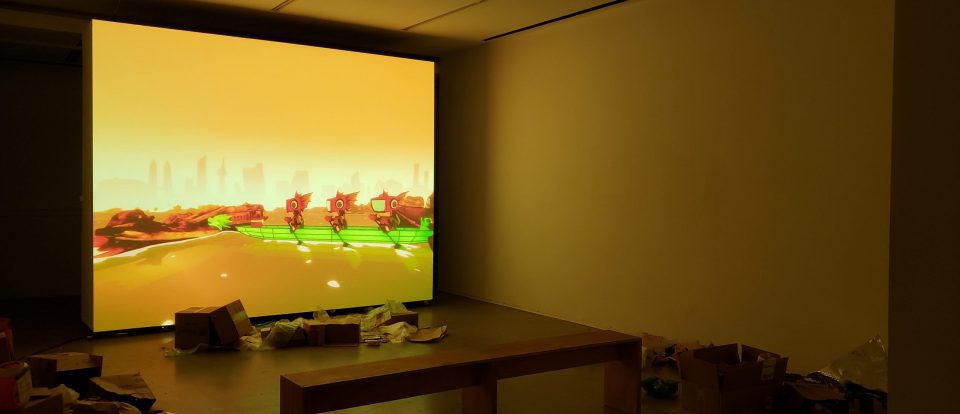 untitled Tr@sh Pr0j3cT (0505)
DATE
2023
CONTEXT
Created as a personal project.
MEDIUM
Unity, paper, trash
PEOPLE
Hua Chai

: Game design, concept, visuals, and programming

---
You are a wandering trash collector sailing down a murky river in your humble boat. Iridescent waters glisten like oil coated plastic. Above its surface, floating clusters of discards and decay drift aimlessly along the current.
Navigate the wasteland. Pick up trash, look at it, hold on to it, consume it, offer it back to the world or leave it be.
untitled Tr@sh Pr0j3cT is a series of works that collectively reflect upon the capacity for trash objects to both contain and construct histories, desires, and thus, worlds. All the trash used in this work is either collected personally by the artist themselves, or by their friends and acquaintances.
0505 is a zero-player game.