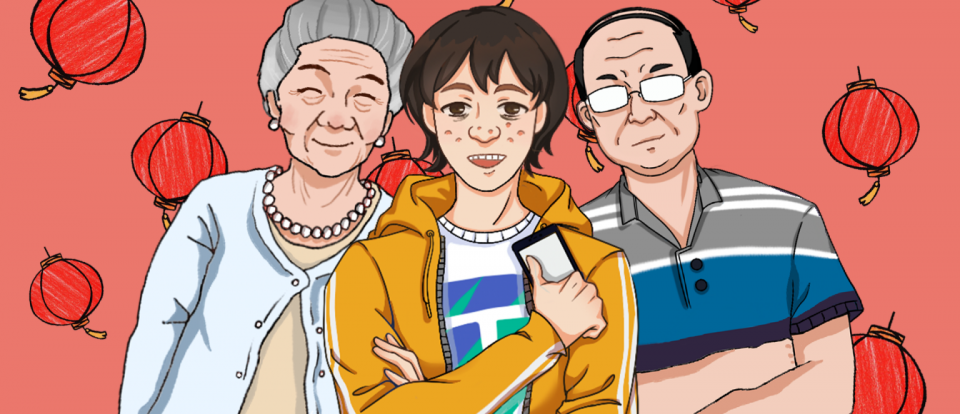 A Mother's Chinese New Year
LINKS AND DOWNLOADS
DATE
2021
CONTEXT
Created for the DMA 2021 Senior Undergraduate Exhibition.
MEDIUM
Ren'Py
PEOPLE
Elsie Wang

: Game design, concept, visuals, and programming

---

A mother's Chinese New Year is a visual novel game where you play as a woman that tries to satisfy her family during Chinese New Year. The story focuses on the hardships of being a woman in a traditional Chinese family. You need to navigate your way through conversations and fulfill the role of a perfect woman: being a wife, a mistress, and a mother by keeping everyone happy during the holidays. But is all your sacrifice worth it?