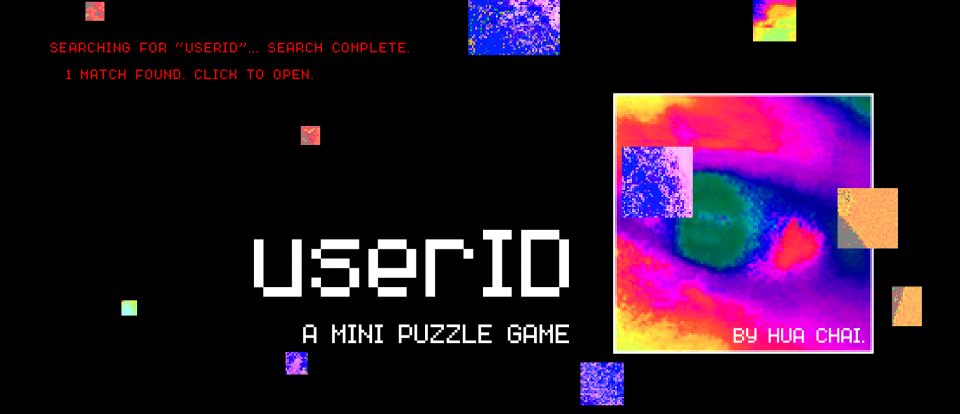 DATE
2021
CONTEXT
Created for the DMA 2021 Undergraduate Exhibition.
MEDIUM
Processing 3.5.4
PEOPLE
Hua Chai

: Game Designer

---
userID is a puzzle game and narrative exploration of identity. After an extended and confrontational password-protected introduction during which the player is begged not to play, a sliding puzzle of a face in distress is revealed. The narrator eventually comments on the player's persistence, saying "I really wonder why you'd bother to go trough all these lengths just to know a little bit more about myself."
The game grew out of a project titled "Portrait Against Perception," which manifested a dislike of being identified of perceived in public. userID evolved to address the futility of getting to know one's "true" selves due to the constant flux of one's identity. It also makes a critique against the Internet's normalization of privacy invasions.