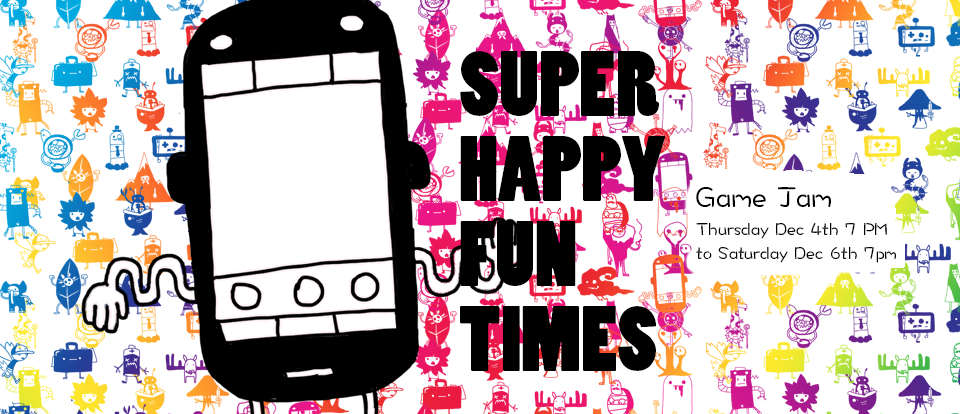 Gregg Tavares: Super Happy Fun Times Game Jam
LINKS AND DOWNLOADS
WHEN
Thursday, December 4, 7:00 p.m. -
Saturday, December 6, 7:00 p.m.
LOCATION
This event is free and open to the public. The event will be held in the Game Lab, room 3252 of the Broad Art Center at UCLA
---

Come see veteran game developer/designer Gregg Tavares present his new massively multiplayer party game platform, HAPPY FUN TIMES, which allows players to use their smart phones as wireless game controllers. After the presentation, participate in a 3-day game jam to make your own massively multiplayer party game!
Thursday, December 4th: Presentation and Game Jam at 7PM
Friday, December 5th: Work day
Friday, December 6th: Work day, present games at 7PM