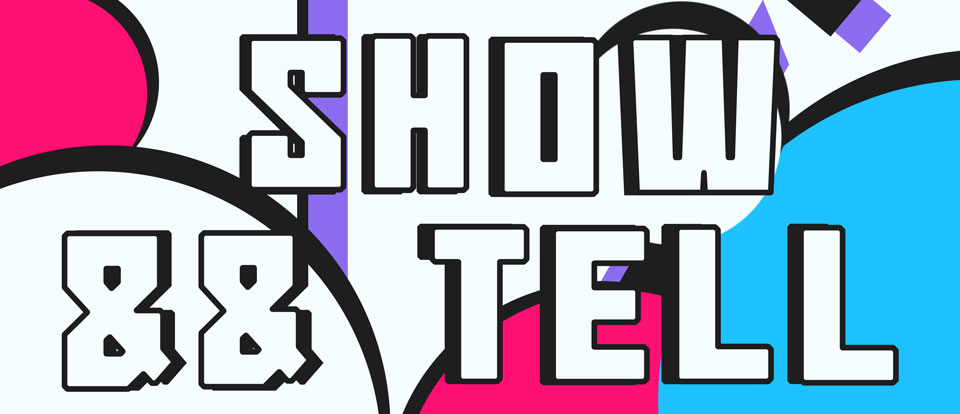 LINKS AND DOWNLOADS
WHEN
Thursday, February 27, 2020
5:00 p.m. - 6:00 p.m.
LOCATION
Located at Broad Art Center at the UCLA Game Lab room 3252
---
This week, Show && Tell Club will feature Game Lab residents Wenrui Zhang, Elsie Wang & Michael Luo will be sharing projects in the lab.
Show && Tell Club is a place for game makers to present and discuss their process of creative game making in detail with each other. Club members and other residents will the opportunity to share and receive feedback in the future. Stop by & learn more about the Game Lab, become a part of our community, and keep updated on future events and meetings!