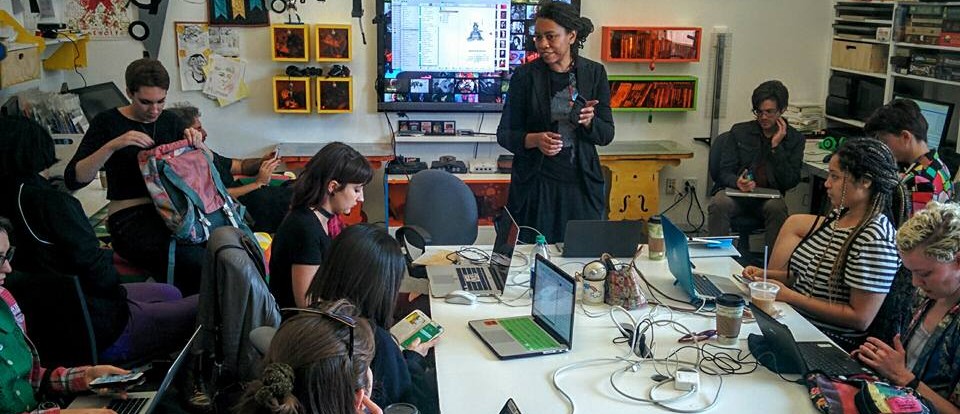 Auriea Harvey: Photogrammetry Workshop
LINKS AND DOWNLOADS
WHEN
Thursday, April 14, 2016
12:00 p.m. to 2:00 p.m.
LOCATION
Located at Broad Art Center at the UCLA Game Lab room 3252
---
In addition to her artist talk, Auriea Harvey ran a photogrammetry workshop during her week with us at the Game Lab. Photogrammetry consists of scanning real-life objects into 3D .obj files. Harvey showed us various techniques for photogrammetry, ranging from complex rigs using the Kinect to simple apps like Autodesk's 123D Make. Some of these techniques are being used by Tale of Tales to develop their new Cathedral-in-the-Clouds VR project.