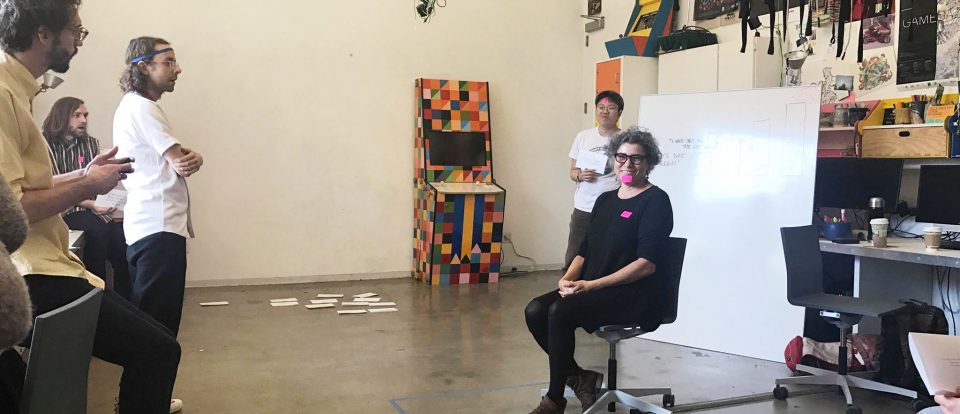 The Great Success Machine Workshop
LINKS AND DOWNLOADS
WHEN
Friday, February 9, 2018
10:00 a.m. - 3:00 p.m.
LOCATION
Located at Broad Art Center at the UCLA Game Lab room 3252
---
On February 9th the Game Lab hosted a live-action roleplay (LARP) event about neo-liberal professionalization workshops in art education institutions entitled The Great Success Machine.
The Great Success Machine adapts the format of a career building workshop turned group therapy. Embarking on a journey through an artist career starting just out of art education, the participants will develop an artist persona that finds itself looking ahead at a life filled with smaller and occasionally larger disappointments, compromises and changes of circumstance. The role playing game thereby reflects on the question of what an art education can and should provide. What types of artists does the neo-liberal paradigm of teaching art produce? How can artists under these circumstance develop a relevant and sustainable practice?
In this LARP we will go through a series of performative exercises taken from Forum theatre, psychodrama, systemic constellation therapy. We will move through a space and interact with each otherís characters in a workshop-type setting. In addition, there will be writing and drawing exercises as well as discussion rounds.