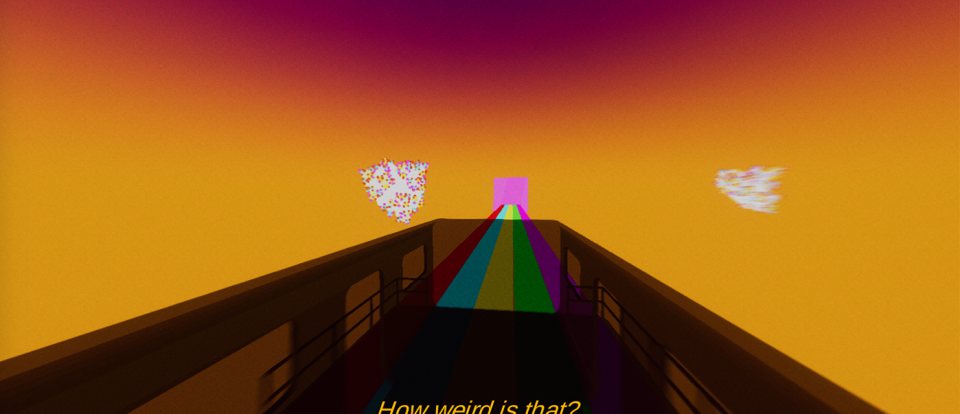 For A Love I Can't Express
DATE
2021
CONTEXT
Created as a personal project.
MEDIUM
Unity
PEOPLE
Kaize Xie (Steve)

: Game Designer

---
For A Love I Can't Express is an interactive experience in memory of a special friendship developed during the pandemic. It is inspired by a poem by Alice Zheng that reads "if the train goes at the speed of light…does everything we carry upon just fly into space?"
For A Love I Can't Express is a visualization of the ubiquitous yet serene emotions that filled the relationship. There is no goal or score in the game; you travel in a transparent train through the endless space. Each scene represents different emotions, but they all explore the mixed feelings of uncertainty, vulnerability, and sentimentality, especially during the confusing time caused the by the COVID-19 Pandemic. The subtitles can be toggled on or off with the C button, creating unique interpretations based on your own experiences. Use WASD to move, QE to tilt up or down, and drag the right mouse to rotate view. When close to the train button, use Y to start or stop the train.