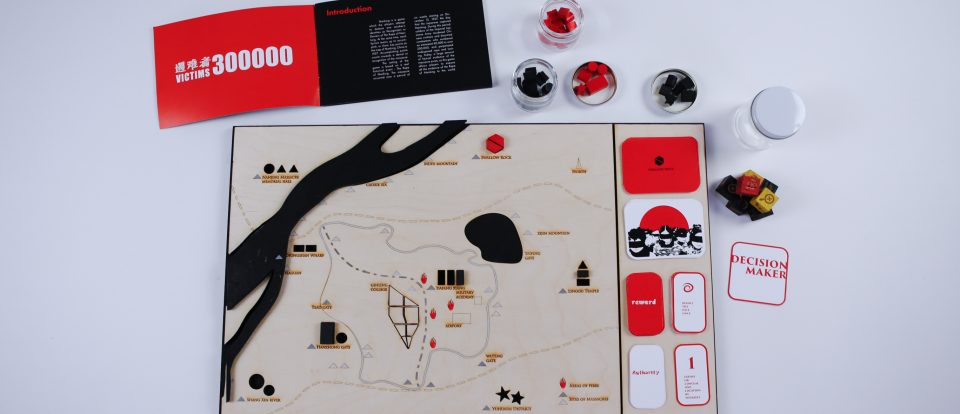 DATE
2017
CONTEXT
Created for Eddo Stern's Winter 157 Game Design class.
MEDIUM
cards, lasercut game board, game bits
PEOPLE
Gia Liu

: Game Designer

---
南京!is a game in which the players attempt to deduce one another's identities against the backdrop of Nanking in 1937.The setting of the game is based on a real historical event–The Nanking Massacre. The massacre occurred over a period of six weeks starting on December 13, 1937, the day that the Japanese captured Nanking. During this period, soldiers of the Imperial Japanese Army murdered Chinese civilians and disarmed combatants who numbered an estimated 40,000 to over 300,000, and perpetrated widespread rape and looting. The game compels you to examine and expose all the evidence of the rape of Nanking.