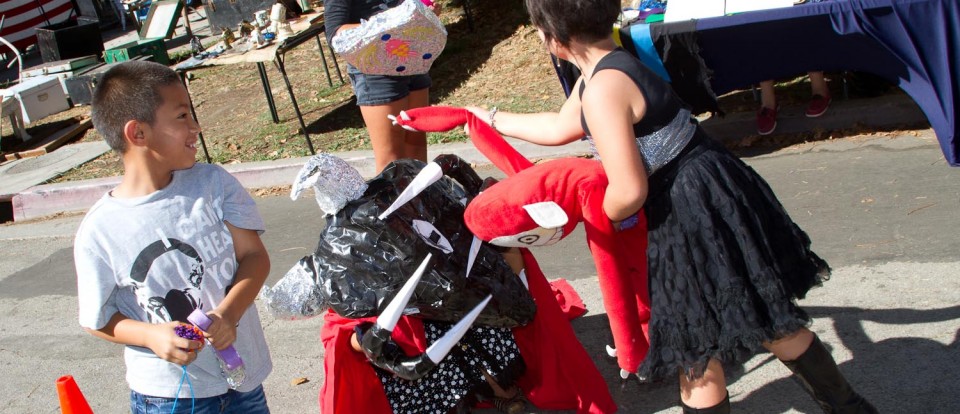 Melrose Trading Post LARP Day 2
Posted on October 16th, 2012
by A.M. Darke
Aaaah! MTPL:D2 or, Melrose Trading Post Larp: Day 2 was a smashing success! We changed up the story a bit and introduced our newest member, Terrence.
Terrence is an orphaned red monkey who was born without bones. But what he lacks skeletally, he makes up for cardiacally! Which is to say, he's got a lot of heart. Despite his condition, Terrence spent most of his life and energy crafting pompoms and other works of art during his years at the orphanage. So touched we were by his indomitable spirit, we gave Terrence a day out to experience the world. The Melrose Trading Post was the perfect venue to introduce our little monkey to society.
After setting up his booth, Terrence set out to fulfill his bucket list. With the help of Trading Post patrons, Terrence was able to make art, hear his first joke, and even defeat a dragon! By way of thanks, each helper received a handcrafted pompom. A great time was had by all.
Thanks to Mastadon Mesa for rescuing Terrence from that orphanage. And an extra special thanks to all the H.I.P.S.T.E.R.S who supported us in Helping Inexperienced Poor Sad Terrence Effortlessly Reintegrate into Society – it was a blast!