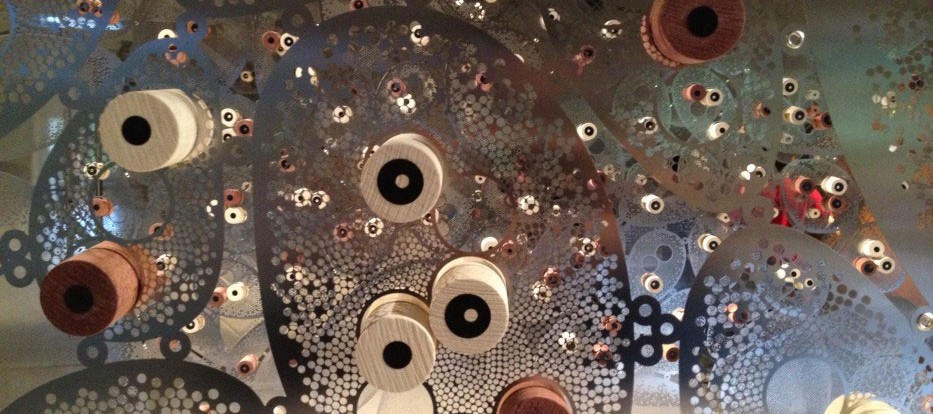 Game Installation 'Interference' At Track 16 Gallery
Posted on October 2nd, 2013
by Alex Rickett
Interference is an immersive interactive game installation by architect Nathalie Pozzi and game designer Eric Zimmerman. Combining strategic and social elements, the game is played by stealing from other players. Five suspended, super-thin steel walls dotted with organic patterns resembling cell tissues act as vertical game boards. The twist is that each turn you must steal a piece from another game going on between other players. While each game takes place in a local area of one of the walls, the games themselves can move across the walls – and games even collide with each other as they drift across the walls' surfaces. Interference encourages players to negotiate, argue, and scheme with and against each other, across physical space, social space, and the spaces between games.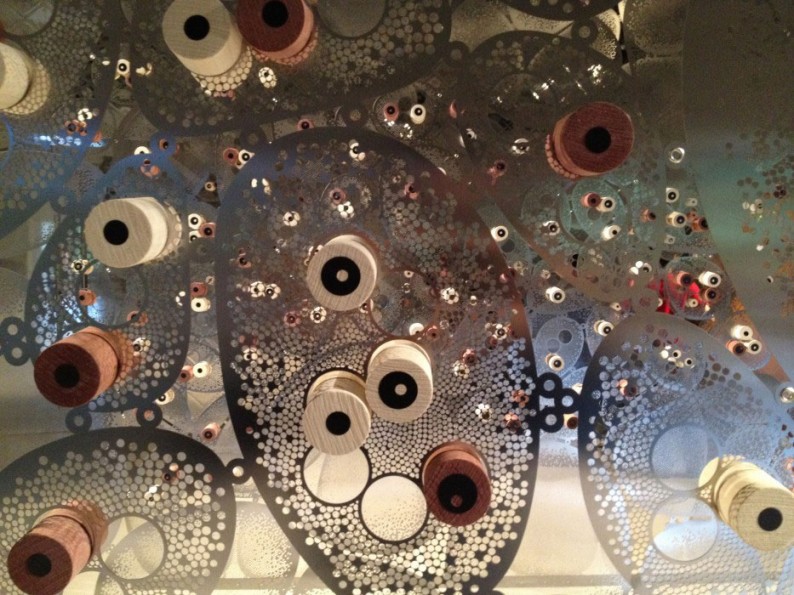 Track 16 Gallery
3571 Hayden Avenue
Culver City, CA 90232
Opening Reception Wednesday, October 2, 8:30 – 10:30pm
FREE
Interference will be open to the public the following dates:
5 October, noon-4pm; 6 October, noon-6pm; 12 October, noon-6pm; 19 October, noon-6pm, 26 October noon-6pm.