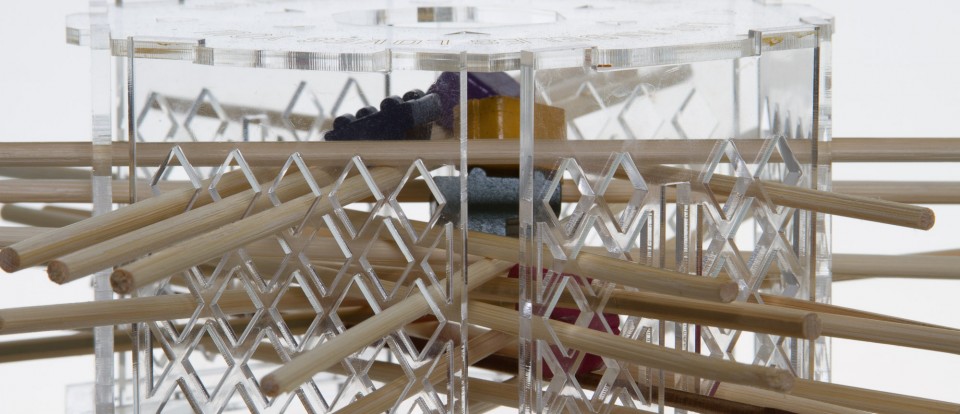 LINKS AND DOWNLOADS
DATE
2012
CONTEXT
Created in the Spring 2012 Games Design Class (DESMA 157A), taught Eddo Stern
MEDIUM
MDF, Acrylic sheets, paint, wooden skewers
PEOPLE
Angie Fu

: Game Designer

---
Traffic in Los Angeles is such a frustration. Every day, traffic is something that prevents or postpones us from being where we need to be or doing what we need to do. It's hard to understand how or why the city of Los Angeles hasn't established some sort of underground metro system yet. There are countless reasons why the huge overload of energy and pollution emitted from traffic are harmful to the overall livelihood of our city. In the end, the traffic we experience becomes a big middle finger Los Angeles
insists on giving us. With this board game, I hope to recreate some of these frustrations to ultiamtely encourage a change in our environment towards a better future.
You are a sad, sad commuter in the city of LA, trying to get to work on a Monday (or Tuesday, or Wednesday…whatever.) Of course there is a clusterfuck of traffic, so you need to maneuver your way through if you are to get there on time. Keep your cars on the skewers in the tower and don't let them fall to the bottom. Get your car from levels 1 to 2 to 3. Don't speed or skip levels or you'll lose a car and have to use another. Sabotage other drivers to keep yourself in the game or work together to get between levels. The player who successfully moves through traffic first (1-2-3) with the most cars remaining wins.