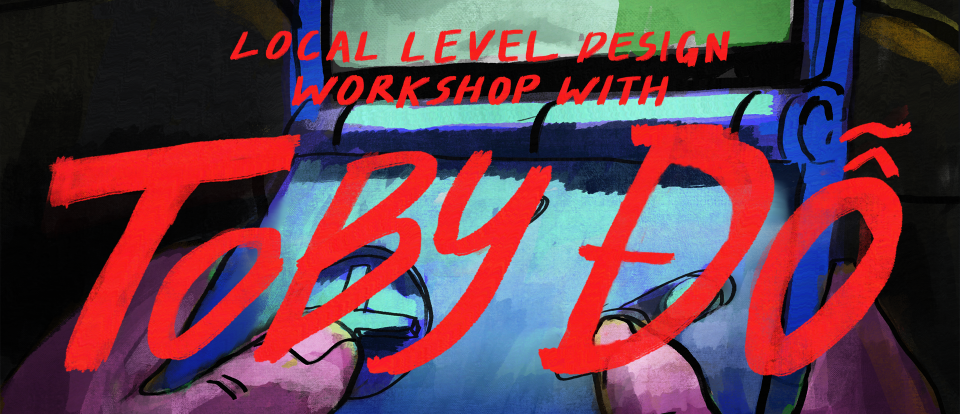 Toby Do: Local Level Design Workshop
LINKS AND DOWNLOADS
WHEN
Friday, February 17, 2023
12:30pm-1:30pm
LOCATION
Located at Broad Art Center at the UCLA Game Lab room 3252
---
Toby Do to lead a Local Level Design Workshop. Local level design, as defined by Robert Yang, is a practice of level design setup in opposition to AAA level design methods and procedural level design; it rejects a top-down formalism and instead focuses on allowing player communities to come up with the design grammar, it imagines level design as something we do for specific people rather than abstract players derived from market research, and it's process-oriented in that how they're made is seen as part of the overall story of the level.
The workshop begins with a look at video game maps designed for player modification, user-generated maps, postmodern architecture, and a brief history on playground design. As a group, we'll then work together to create local levels in Unity using models, sprites, and audio files found online.
These maps will be created using Toby's computer so no laptops or anything with a game engine necessary. However, please bring a device with internet access, a writing tool, and some drawing paper.