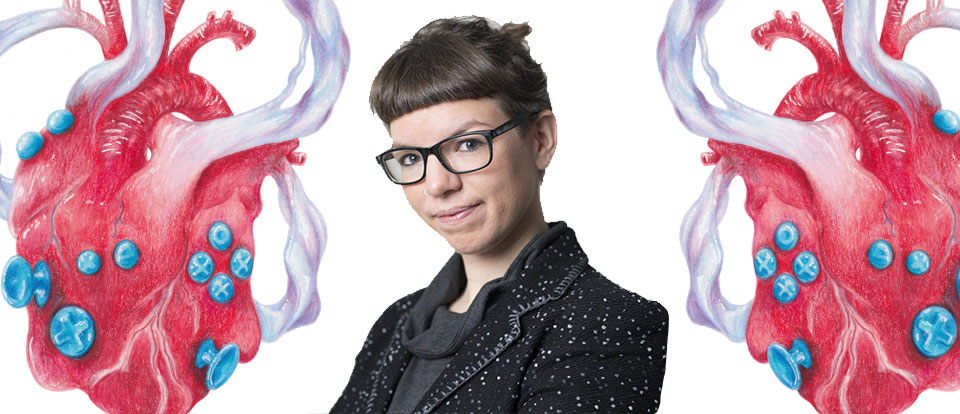 Sabine Harrer: Artist Talk
LINKS AND DOWNLOADS
WHEN
Wednesday, February 24, 2021
12:00 p.m. - 1:00 p.m.
LOCATION
Over the Internet!
---
Sabine Harrer is an experimental game maker, scholar, and writer, who uses videogames to reframe, challenge, and queer norms around desire and intimacy. In her recently published book, Games and Bereavement, Harrer connects feelings of attachment, loss, and grief in videogames to mechanics, controller tactility, and interactive storytelling. A longtime member of the Copenhagen Game Collective, Harrer creates games collaboratively and curates alternative games throughout the Nordic region. She is currently a faculty member at the Centre of Excellence in game culture studies at Tampere University, Finland, and lectures internationally at events like GDC San Francisco, Gotland Game Conference Visby, A.Maze Berlin, and DiGRA Game Studies Conference.