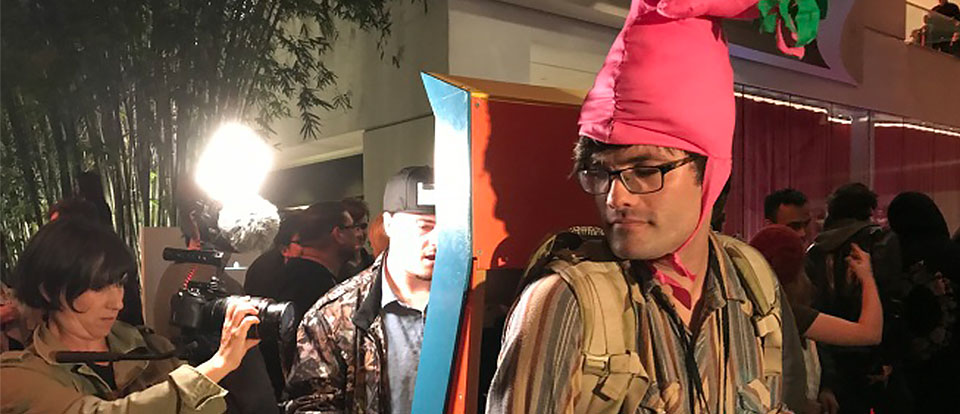 Nick Crockett: Artist Talk
LINKS AND DOWNLOADS
WHEN
Thursday, January 28, 2021
5:00 p.m. - 6:00 p.m.
LOCATION
Over the Internet!
---
Nick Crockett is a teacher, artist, animator, and game developer from the western slope of the Sierra Nevada mountains. Features include cursed treasures, bad costumes, weird creatures, software that relies on people behind curtains, and hardware that runs on masking tape and hope.
He holds an MFA from the Carnegie Mellon School of Art and has been a long time member of the UCLA Game Lab. He has exhibited games and animation internationally at venues including at the Victoria and Albert Museum, London; Northern Spark Festival, Minneapolis; the Carnegie Museum of Natural History, Pittsburgh, Pennsylvania; Now Play This Festival, Somerset House, London; the GDC Wild Rumpus Party, San Francisco; Amber Platform Festival, Istanbul; and the UCLA Game Art Festival at the Hammer Museum in Los Angeles.