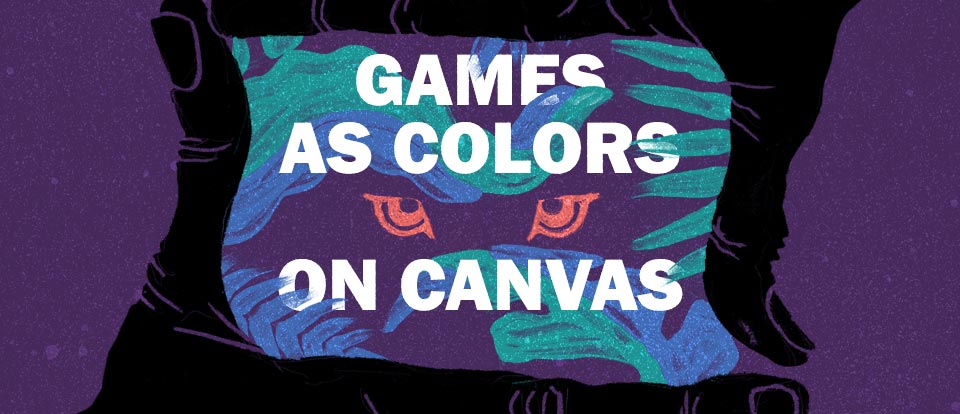 Isabelle Arvers: Games as Colors on Canvas
LINKS AND DOWNLOADS
WHEN
Monday, November 7, 2016
to Wednesday, November 9, 2016

Screening Thursday, November 10, 2016 at noon in the EDA, room 1250 of the Broad Art Center
LOCATION
Located at Broad Art Center at the UCLA Game Lab room 3252
---
The two day workshop will begin with a presentation of machinima and game art, looking at a variety of common approaches from fan fiction to more experimental art. Following the presentation, we will explore hands-on the software tools for creating our own machinima.
Isabelle Arvers is an new media art curator based in Marseilles, France. Since 2002 she has been curating Machinima and other new media programs for festivals and museums including at The Centre Pompidou, Paris, The Vector Game Art Festival, Toronto, Vancouver Art Gallery, Vancouver, and The French Cultural Institute, Berlin.  Last year, Isabelle was part of the curatorial team of the 2015 UCLA Game Art Festival  at the Hammer Museum. She has also taught courses and workshops on Machinima at various institutions including The Center for Digital Media in Vancouver and at the Sorbonne in Paris.
The workshop took place on Monday November 7, at 5pm. See the final projects below below. 
Schedule 
Monday, November 7
5pm-8pm: Introduction to Machinima, Game Art, the use and history of game culture in contemporary art; and learning how to create your own Machinima.
8pm-Midnight: Working on Machinima projects Getting better aquatinted with making Machinima software; *Pizza will be provided
Tuesday, November 8
9am-Midnight: Work Session and one-on-one check-in with Isabelle, and in progress crit in the lab (TBD exact times) ; *Pizza will be provided **We understand that people will have other obligations this day such as class or TA duties, and voting. The expectation is that you use this day to work in the lab at your convenience and Isabelle and Tyler will be there to help.
Thursday, November 10
12pm-2pm: Public Screening in the EDA of finished projects
This workshop Is co-sponsored by the French Consulate in Los Angeles.