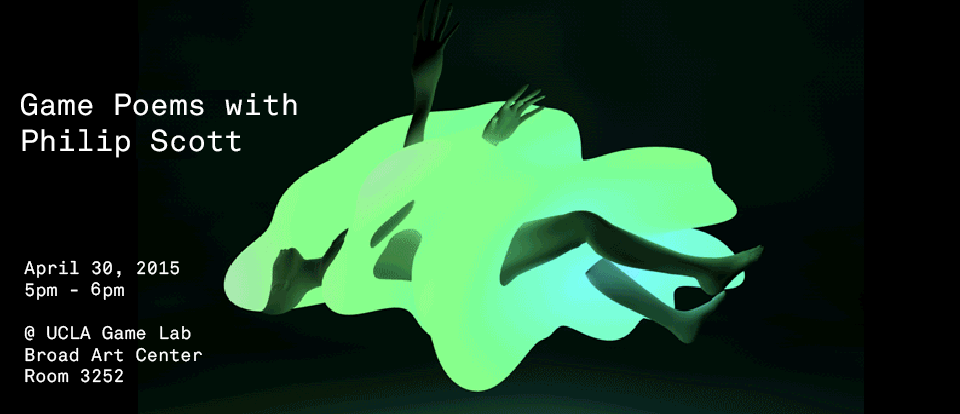 LINKS AND DOWNLOADS
WHEN
Thursday, April 30, 2015
5:00 p.m. - 6:00 p.m.
LOCATION
Located at Broad Art Center at the UCLA Game Lab room 3252
---
How can we capture the structure, pace, and flexibility of poetry in games? How can contemporary game making tools transform, analyze, and re-interpret the familiar form of poetry?
Games and poetry have a history of intersection, taking the form of text-based games, instructional poems, and formal analysis. In this edition of Unity Club, DMA undergrad Philip Scott will discuss the history and process of translating written poetry into surreal interactive experiences through game making.