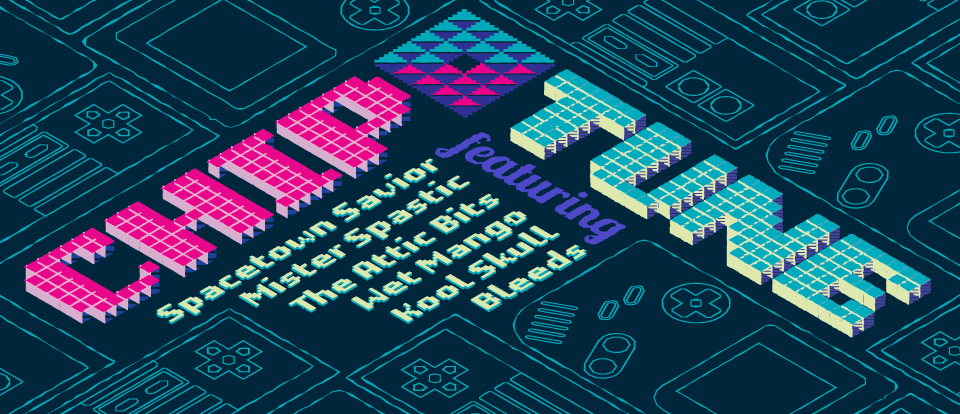 Game Lab Chiptune Concert
WHEN
Thursday, April 26, 2012
8:00 p.m. - 12:00 a.m.
LOCATION
Located at Broad Art Center at the EDA room 1250
---
As new technologies are introduced into popular culture, old ones are pushed to the waste bin of history in the form of antique shops, museums, and educational archives. Yet, for some, these objects become imbued with new meaning precisely for their perceptibly outdated characteristics. Such is the story of vinyl records, sampling, and mash-ups in hip-hop culture, or the use of vintage film in photography and videography. A particularly interesting case of cultural reformatting comes from the so-called "chiptune" culture: a global musical subculture that makes contemporary electronic music using modified vintage video game consoles. While the 8-bit bleeps and bloops that result are immediately recognizable to those whose childhood soundtrack was defined by the sounds of the Atari 2600, the Commodore 64, the Nintendo Entertainment System, the Sega Genesis, or the Nintendo Game Boy, chipmusicians are less concerned with recreating a nostalgia for the past than utilizing these retro sounds to create something new.
The Game Lab is holding UCLA's first ever chiptune concert, with a line up of six local bands. Preview their music below:
Join us for an evening of live 8-bit music and pixelated video projections!
April 26, 2012
8pm in the EDA
Admission is FREE.