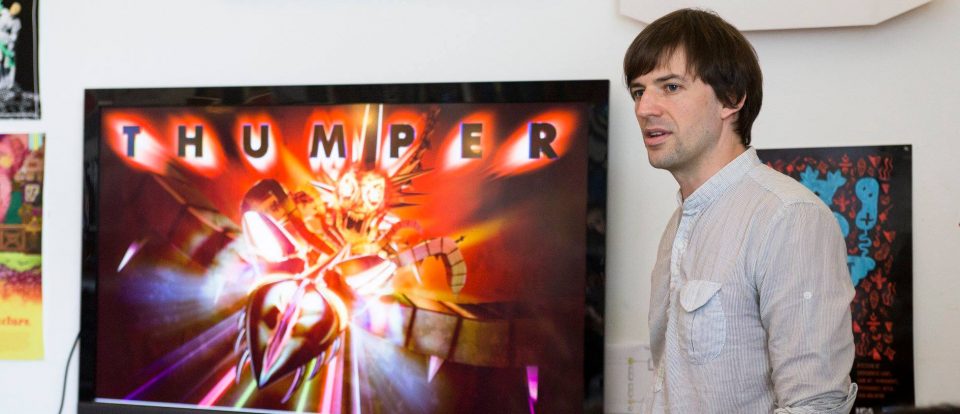 LINKS AND DOWNLOADS
WHEN
Wednesday, April 4, 2018
12:00 p.m. to 2:00 p.m.
LOCATION
Located at Broad Art Center at the UCLA Game Lab room 3252
---
Game Designer and co-creator of Thumper Marc Flury is visiting the Game Lab April 4th from 12p.m. to 2p.m. to share his creative process and give a demo of his project. Thumper is a "rhythm violence game" released both in 2D and VR formats across a wide variety of platforms from Oculus, Nintendo Switch and the Apple App Store. He will be speaking on custom tools and workflows used to create Thumper, reflecting on the tradition of rhythm games that Thumper follows, and showing other games from the Korean indie and art game scene.