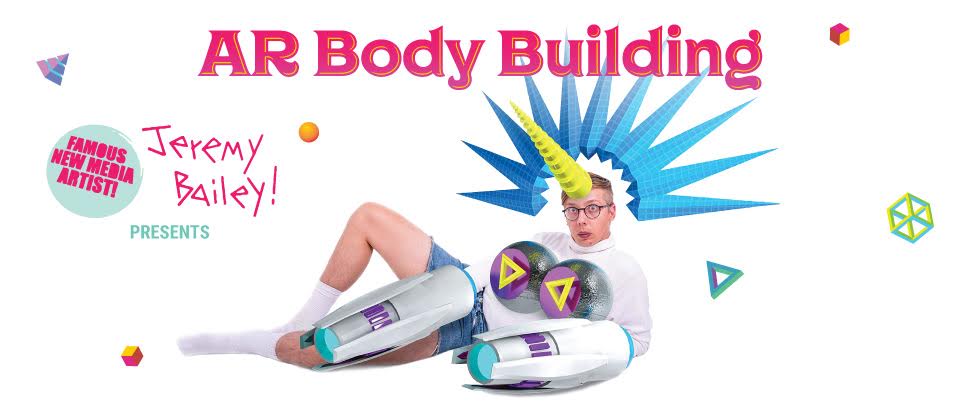 Jeremy Bailey: AR Bodybuilding
LINKS AND DOWNLOADS
WHEN
Friday, December 9, 2016
12:00 p.m. - 2:00 p.m.
LOCATION
a computer, your body
---
Famous New Media Artist Jeremy Bailey lead a workshop on Augmented Reality for the Body that transformed participants into unicorns. The workshop focused on the fundamentals of augmented reality for online and offline performance contexts, including the basics of computer vision and realtime 3d graphics necessary to augment the face and body. The workshop involved an introduction to the Max creative programming environment and an introduction to basic computer vision techniques (face mapping, tracking). By the end of the workshop, participants created real performance software that they could to modify to create their own body augmentations.