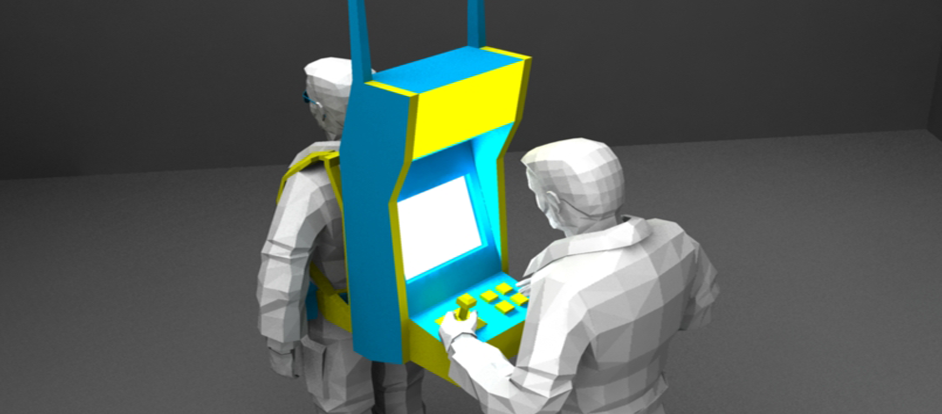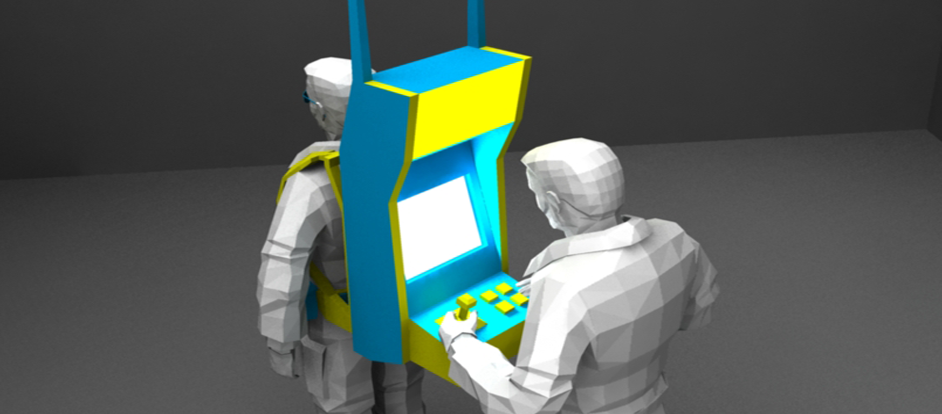 UCLA Game Lab Arcade Backpack
DATE
2012
CONTEXT
A Game Lab original
MEDIUM
Wood, Arcade Controls, LED Marquee, Laptop
PEOPLE
Steven Amrhein

: Design & Construction


Game Lab

: Concept, Design & Commission

---
The Arcade Backpack was created to infiltrate public space. Ironically, the backpack's debut at the 2nd Annual UCLA Game Art Festival was so successful in infiltrating our own event that it stole the show and has become the most popular above ground game lab project.
The cabinet frame is constructed of lasercut plywood and assembled to house a laptop, arcade style controls, and an LED Marquee powered by a drill battery. The entire cabinet is holstered onto a military grade back frame and can be adjusted to fit comfortably on any unsuspecting Game Lab resident.
Check out the links to see the Arcade Backpack in action!