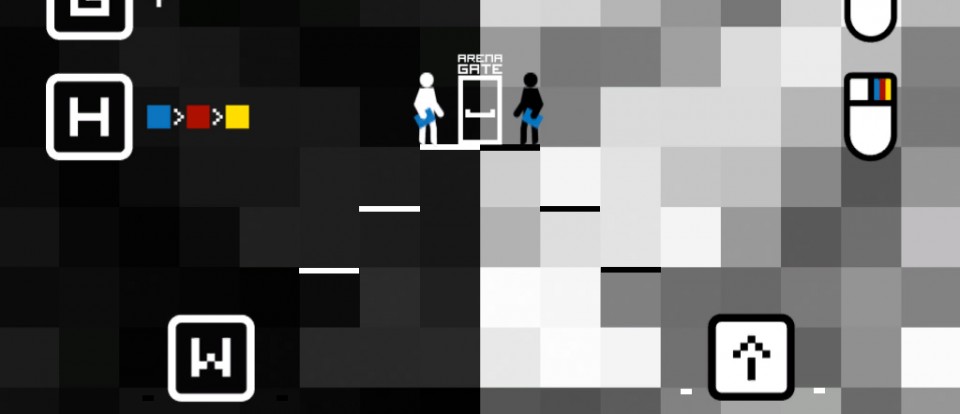 DATE
2012
CONTEXT
Created in the Spring 2012 Games Development Class (DESMA 157B), taught Eddo Stern
MEDIUM
Unity3d
PEOPLE
Stephen Ou

: Game Design / Art


Stefan Wojciechowski

: Game Design / Programming

---
Exit Palette is a puzzle-platform game based on RYB subtractive color theory.
The player guides the test subject, Mr. White, through various simulation chambers to mix colors and understand how these mysterious color cubes react to each other.
Mr. White has in his possession a highly experimental device, the Palette Suitcase. The Suitcase is capable of producing three types of cubes; red, yellow and blue, the primary colors.
Explore, mix, and go for the EXIT!