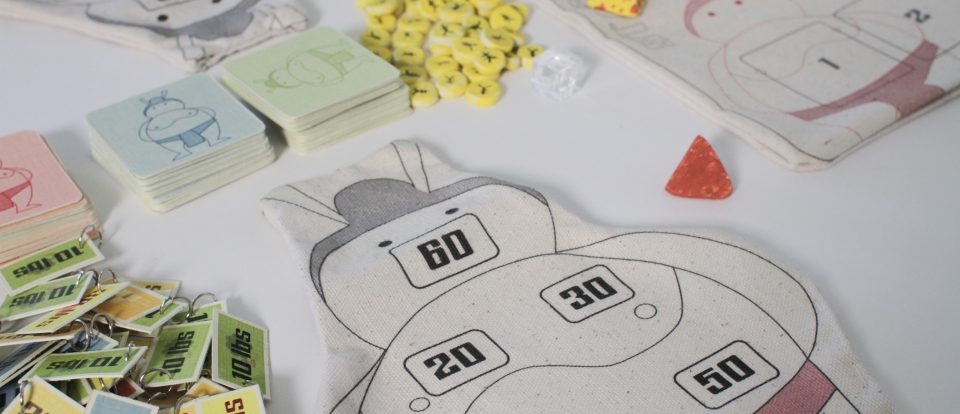 DATE
2014
CONTEXT
Created for Eddo Stern's 157 Game Design Class.
MEDIUM
Inkjet printer, freezer paper, canvas, assorted game bits, custom cards, threads
PEOPLE
Kain Suwannaphin

: Game Designer

---
Two would-be sumos race to go shopping at the market in town. Both are trying to gain more weight so that they could enter the upcoming national tournament. The problem is, only one sumo can represent the town. Whoever weighs 250 lbs first is the winner.