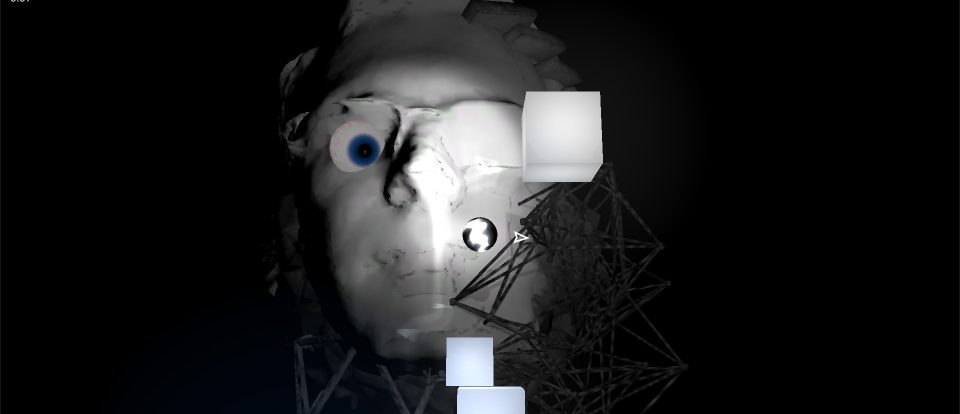 DATE
2014
CONTEXT
Created as a Senior Project.
MEDIUM
Unity
PEOPLE
Tobias Heinemann

: Game Designer

---
Mirror is a game exploring personal issues with self-esteem and self-criticism.
The game itself is a physics-based 2D platformer; the player is able to charge up angular momentum and release it at will, to roll up walls or make challenging jumps. The goal of the game is to complete the 5 stages as fast as possible.
However, there is a giant "thing" – a 3D scan of the creator's head, mashed together with distorted geometry – constantly watching over the player. At the conclusion of each level, regardless of how well the player actually performs, they are given discouraging comments by this "judge". These comments are all examples of negative self-talk sourced from the creator himself, disparaging his performance in games, academics, sports, and other scenarios.