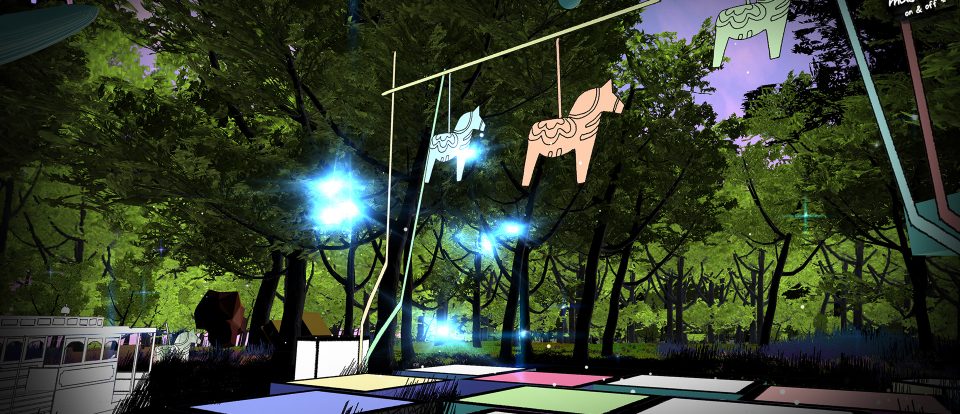 LINKS AND DOWNLOADS
DATE
2021
CONTEXT
Created for the DMA 2021 Senior Undergraduate Exhibition.
MEDIUM
Unity, iOS
PEOPLE
Ellie Park

: Game design, concept, visuals, and programming

---

A.R. Dream Carnival is an interactive A.R. game. A.R. Dream Carnival is about a small fantasy world for playing around to touch the 2d objects and add the color with your assigned color. When you load the game, it will automatically assign you a certain color among the ten different colors. Whenever you restart the game, you will have a different color each time. the main element of the A.R. dream carnival is not only it is intractable, but also you can experience a mysterious space in your real surroundings. You can walk, listen, and touch. through the A.R. dream carnival, find your own color, fill the world with your colors.