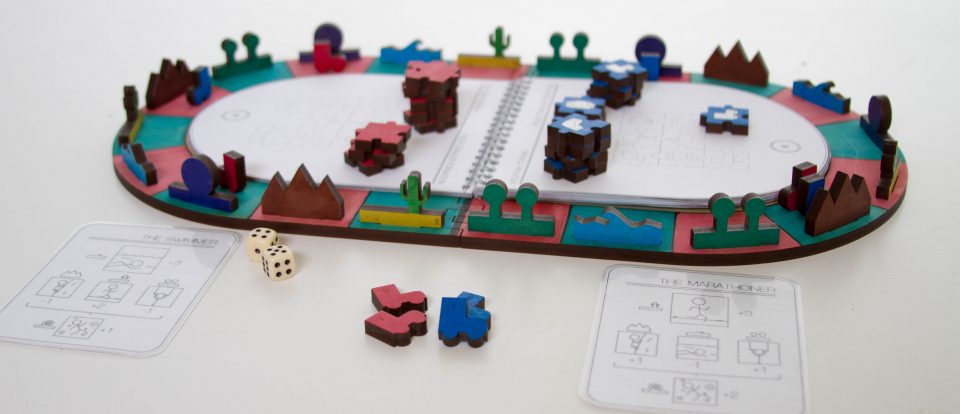 DATE
2013
CONTEXT
Created for Eddo Stern's 157 Game Design class.
MEDIUM
laser cut wood, custom cards
PEOPLE
Amanda Fung

: Game Designer

---
Skaters, get ready for a whole new twist on the sport you thought you knew – Roller Derby that crosses the landscapes of the world! Prepare for the all-new All Terrain Derby! This version of the popular roller sport allows players to do battle across five different terrains. The first player to advance all five of their skaters to the finish line wins!