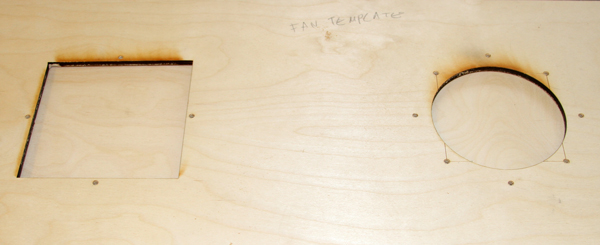 Arcade Cabinet 2.0
Posted on November 29th, 2011
by David Elliot
Hey everybody, remember our fancy arcade cabinet from the first annual game carnival? We were running Mark Essen's The Thrill of Combat, Peter Lu's Roulette, and a few other games. This year we've decided to update the cabinet with some new features. We installed fans in the front and back compartments of the cabinet and we're building a door for the front to better access the hardware (previously Peter would crawl inside the machine to plug stuff in).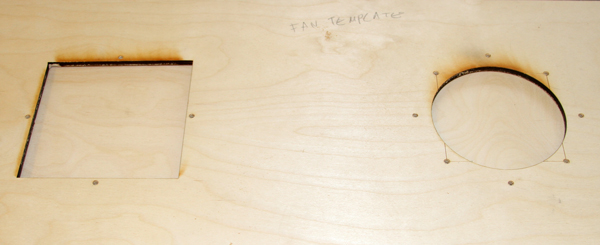 Peter made these great router guides on the laser cutter for routing out the fan holes. The fans are recessed halfway through the wooden panels.
Here's the hole for the door – we're still deciding on the best mount that doesn't disrupt the front surface of the cabinet.