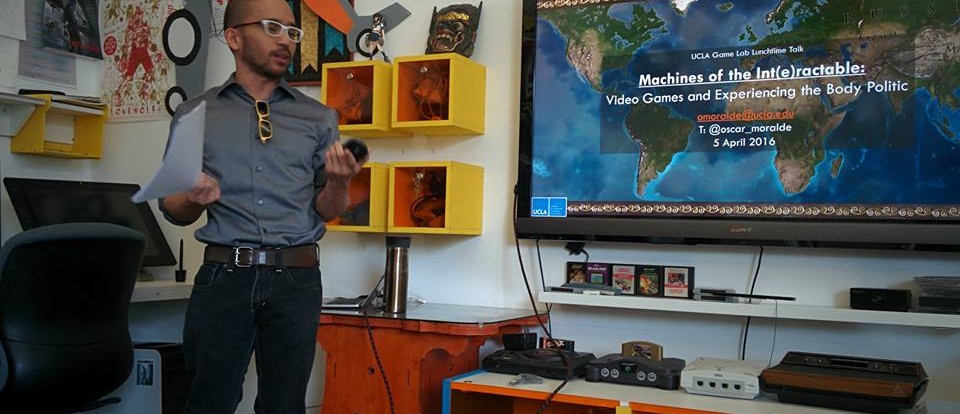 Oscar Moralde: Machines of the Inte(e)ractable: Video Games and Experiencing the Body Politic
LINKS AND DOWNLOADS
WHEN
Wednesday, April 6, 2016
12:00 p.m. - 2:00 p.m.
LOCATION
Located at Broad Art Center at the UCLA Game Lab room 3252
---
Oscar Moralde: Machines of the Int(e)ractable: Video Games and Experiencing the Body Politic Oscar is a doctoral candidate in the Cinema and Media Studies program at UCLA. He investigates the phenomenology and ideology of video games and other digital media, along with responses to technoculture and neoliberalism in world cinema. He is also a lecturer at the California Institute of the Arts, and his writing can be found in Well Played Journal, Latin American Perspectives, Media Fields Journal, and the Criterion Collection.