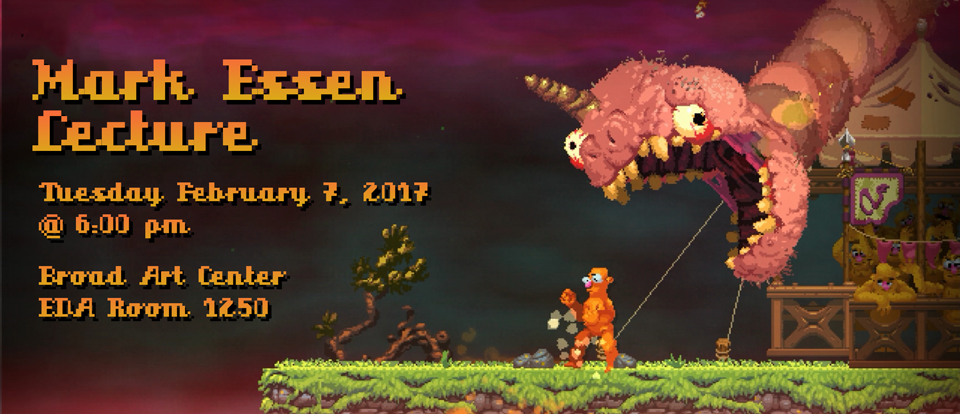 LINKS AND DOWNLOADS
WHEN
Tuesday, February 7, 2017
6:00 p.m. - 8:00 p.m.
LOCATION
This event will take place in the EDA at the Broad Art Center. Admission is free and open to the public. Get directions here.
---
Mark Essen is an independent game designer and artist with ties to both the games industry world at large, and the newly emerging world of art-games. Characterized by pixelated animations and graphics, Messhof games look like "retro" games from the 1980s, but play like the most advanced games out there. He created many independent games under the label Messhof such as "Flywrench" and the IGF and IndieCade award winning "Nidhogg". His work has been exhibited at the Centre Pompidou in Paris, FILE in Sao Paulo, the New Museum in New York, MoCCA in Toronto, FACT, [DAM] Berlin, and Vice/Intel's international Creators Project.