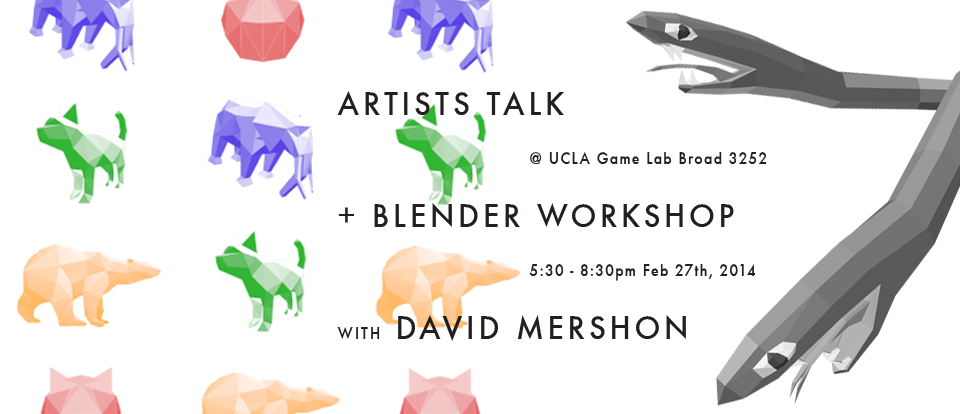 David Mershon: Artist Talk and Workshop
LINKS AND DOWNLOADS
WHEN
Thursday, February 27, 2014
5:30 p.m. - 8:30 p.m.
LOCATION
Located at Broad Art Center at the UCLA Game Lab room 3252
---
Meet Game Lab Artist in Residence David Mershon – an unorthodox game designer with a body of work spanning from intergalactic, time traveling economics to non-linear reality television. Join the Lab on Feb. 27th to discuss his artwork and learn to model your own 3d figurines in the free software Blender.