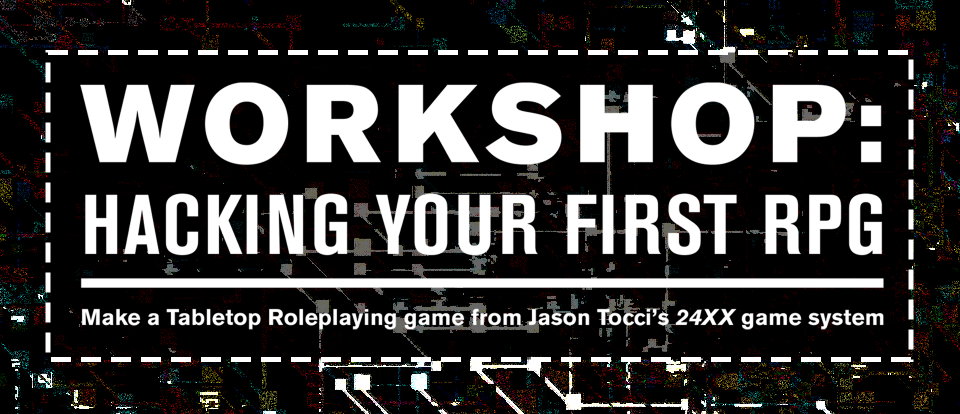 LINKS AND DOWNLOADS
WHEN
Friday, January 28, 2022
2:00 p.m. - 5:00 p.m.
LOCATION
Over the Internet!
---
Sam Malabre will lead a virtual workshop on making TTRPGs. In RPG terms, hacking is when you take an existing game, say a game about space-faring adventure, and modify it to make a new game, with a radically different premise.
In this workshop, Sam will introduce some Creative Commons games that could form the basis of your hack. Then we'll pick apart a sci-fi game by Jason Tocciand, 24XX, and Sam's hack of it, Prepared foods—a game about working at a grocery store. You'll modify 24XX to a new premise and change the stakes of its rules for resolving actions the players take in game. We'll also introduce ways of making characters and do some worldbuilding using random tables. In the end, you'll be well on your way to making a one-page roleplaying game.