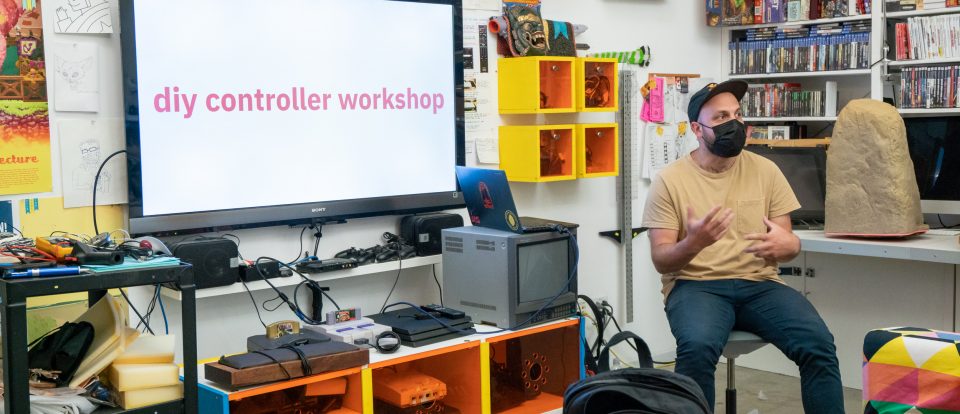 Controller Workshop with Ariel Uzal
LINKS AND DOWNLOADS
WHEN
Friday, April 8, 2022
1:00 p.m. - 3:00 p.m
LOCATION
Located at Broad Art Center at the UCLA Game Lab room 3252
---
For our first Meet 'Em Up event of the quarter, we have invited Ariel Uzal to lead a physical workshop on making custom controllers for your games. In this workshop, we'll learn how to turn broken or old computer keyboards and mice into functioning prototypes for custom game controllers, as a way to create fast and inexpensive experiments that move away from standard forms of interaction.
We'll go through the process of pulling apart computer peripherals, extracting circuit boards, and creating connection points for our own buttons. We'll also experiment with simple techniques to create buttons suited to custom and alternative means of interaction.
Ariel Uzal is an artist and educator from Northern Patagonia, Argentina. Alternating between collective and personal perspectives, he reflects on privacy, social justice, death, identity, memory, and human relationships, and explores these concerns in his works. He creates installations and visual art combining custom software, electronics, and audiovisual materials, exploring his interests in computation and its coexistence with analog and physical media.