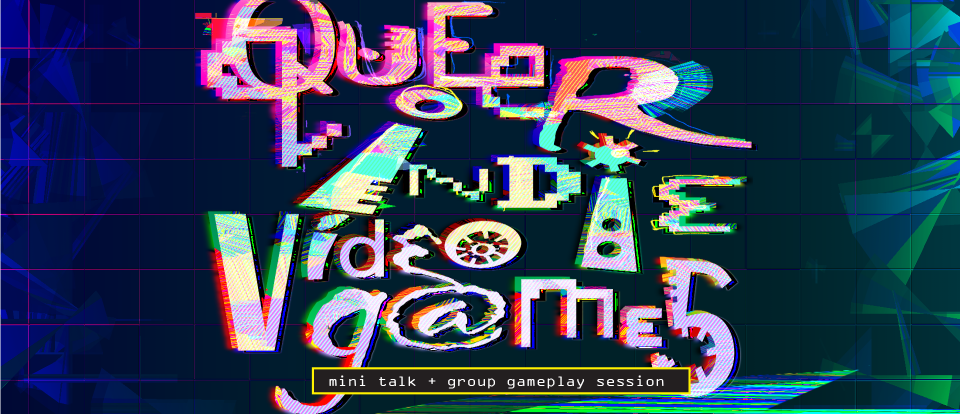 Bo Ruberg: Queer Indie Video Games Playsession
LINKS AND DOWNLOADS
WHEN
Tuesday, May 23, 2023
12:00pm - 2:00pm
LOCATION
Located at Broad Art Center at the UCLA Game Lab room 3252
---
There are rich overlaps between LGBTQ issues and video games. Get hands-on with influential and emerging trends in queer indie work, from visions of the apocalypse to the everyday puzzles of queer life.
Dr. Bo Ruberg, Ph.D. (they/them) is an associate professor in the Department of Film and Media Studies at the University of California, Irvine. Their research explores gender and sexuality in digital media and digital cultures with a focus on queerness and video games.
They are the author of three monographs: Sex Dolls at Sea: Imagined Histories of Sexual Technologies (MIT Press, 2022); The Queer Games Avant-Garde: How LGBTQ Game Makers Are Reimagining the Medium of Video Games (Duke University Press, 2020); and Video Games Have Always Been Queer (New York University Press, 2019).