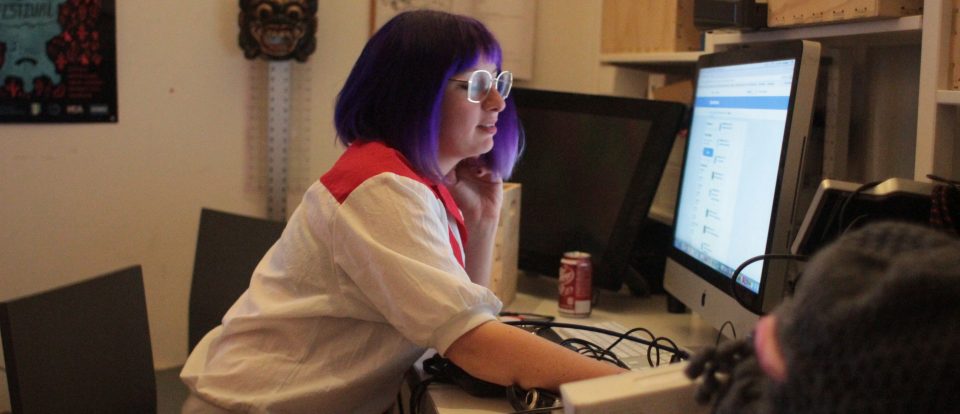 Angela Washko: Choreographing Interventions in Multi-User Online Environments
LINKS AND DOWNLOADS
WHEN
Friday, November 9, 2017
6:00 p.m. - 8:00 p.m.
LOCATION
Located at Broad Art Center at the UCLA Game Lab room 3252
---
Game developer, performance artist, and interventionist Angela Washko lead participants in exercises that asked them to reconsider virtual environments as distinctive contexts for performance and intervention. Participants gained both art historical and technical tools to create both collaborative and individual performative interventions inside multi-user online environments. Washko contextualized several tactical media artists, performers, net.artists and culture jammers as precedents for more recent performative interventions in virtual spaces spanning social media, camming sites, massively multiplayer online video games and more. After the workshop, participants choreographed a site-specific performative intervention inside of a multi-user environment.
Angela Washko is an artist, writer and facilitator devoted to creating new forums for discussions of feminism in the spaces most hostile toward it. Since 2012, Washko has also been facilitating The Council on Gender Sensitivity and Behavioral Awareness in World of Warcraft. She is currently a fellow at the Frank-Ratchye STUDIO for Creative Inquiry. She recently joined the tenure-track faculty of Carnegie Mellon University, where she will hold the position of Assistant Professor.