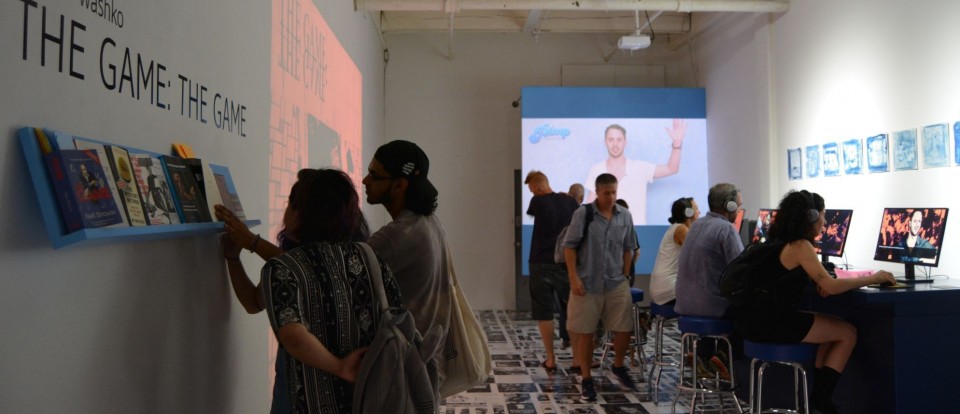 Angela Washko: Artist Talk
LINKS AND DOWNLOADS
WHEN
Wednesday, May 25, 2016
12:00 p.m. - 2:00 p.m.
LOCATION
Located at Broad Art Center at the UCLA Game Lab room 3252
---
Artist Angela Washko gave a presentation to the UCLA Game Lab showcasing her work in games and game art. Washko is an artist, writer and facilitator devoted to creating new forums for discussions of feminism in the spaces most hostile toward it. Since 2012, Washko has also been facilitating The Council on Gender Sensitivity and Behavioral Awareness in World of Warcraft. In her presentation, Washko discussed her projects "Banged" and "The Game: The Game", both of which focus on the pick-up artist movement. The presentation was followed by a Q&A and discussion about the importance and difficulties of facilitating conversation in art.