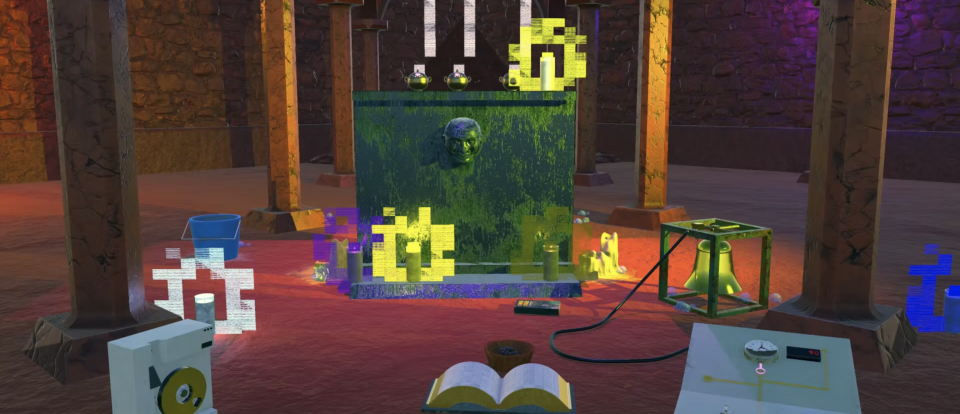 LINKS AND DOWNLOADS
DATE
2022
CONTEXT
Created as a personal project.
MEDIUM
HTML, Python, Processing, Arduino, Unity
PEOPLE
Wiley Wiggins

: Game design, concept, visuals, and programming

---
I'm slowly turning my family into a dungeon. Mud Room is a peek into a room in that dungeon. "Mud Room" is a colloquial term for a transitional area between inside and outside of a home. "Mud Room" for me also recalls a room in a Multi User Dungeon (A foundational form of multiplayer interactive fiction). At my grandmother Dorothy's house the mud room was a place where work was done and a family tragedy occurred. It was also a children's room where my cousins and I played videogames. During the work of planning my grandfather's funeral, the family left my cousins and I back in the mud room with the Atari to keep us occupied. Mud Room retrieves memories of dilligently playing games that had themes of of hiding and searching, and compares the occluded eye of fantasy play with the puzzling and sometimes fearsome experience of childhood.