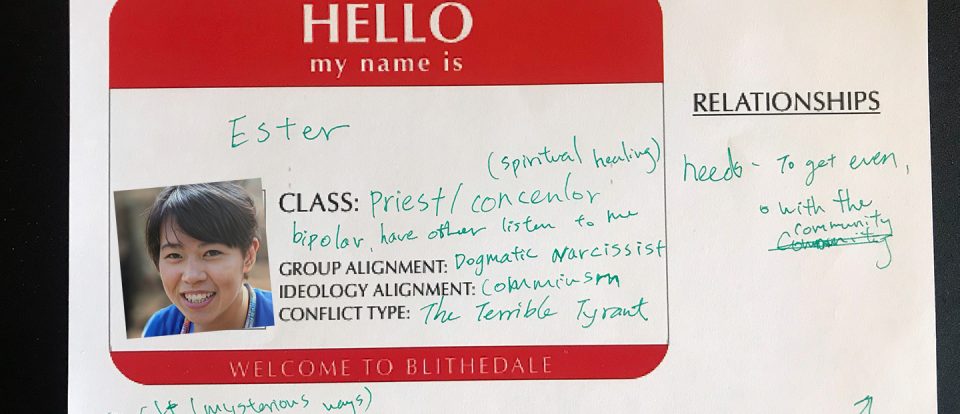 DATE
2019
CONTEXT
Created for Eddo Stern's Winter 2019 171 class.
MEDIUM
cards, custom software
PEOPLE
Blaine O'Neill

: Game Designer

---
Blithedale is a role-playing game designed to give players new experiences and language to make sense of a conflict-prone world. The game is set in the fictitious zone of Blithedale, a growing center of gravity for bright-eyed makers, activists, entrepreneurs, farmers, and dreamers. The turn-based game system is designed without the need for a game master, with each player co-facilitating progression aided by dice-rolling and a manual. The goal of the game is variable based on the group make-up and iteration of characters, but players will struggle to establish individual roles and a common vision and sense of purpose for the group, forced into establishing conflict and subsequently attempting to reach a resolution. Five distinct rounds structure play: Relating and Roaming, Group Identification, Conflict Establishment, Conflict Resolution, and Epilogue.
Blithedale draws sources from Nathaniel Hawthorne, Starhawk's The Empowerment Manual, and Phillip Wang's This Person Does Not Exist web project to create a rich simulation of human life and conflict. By experiencing group dynamics as they happen in real time, players will better understand themselves as individuals and group members.