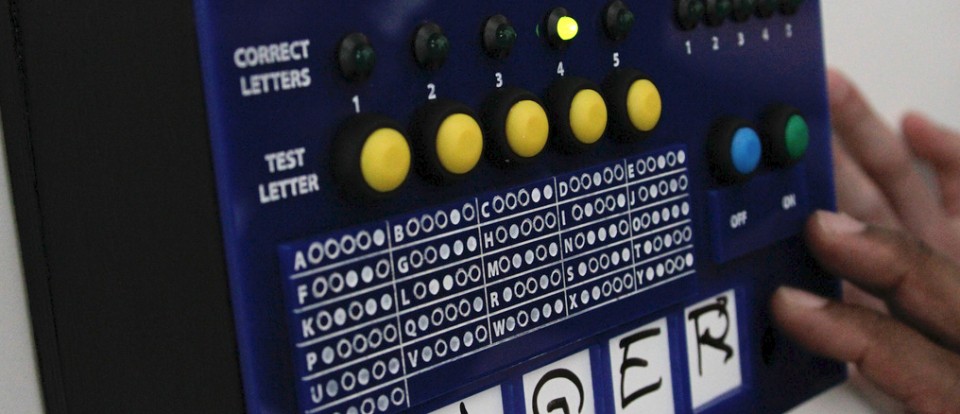 LINKS AND DOWNLOADS
DATE
2011
CONTEXT
This game was made for Interactive Media 2 (DMA 252B).
MEDIUM
Arduino, plastic, electronics
PEOPLE
Ben Mandeberg

: Game Designer

---
In Binary Hangman, players use the five buttons to input letter guesses in binary form (1 = A, 26 = Z) to find the randomly-chosen five-letter word. Audio and visual cues indicate correct or incorrect letters, previous guesses, remaining guesses, etc. Whiteboard squares allow players to keep track of their correct guesses.