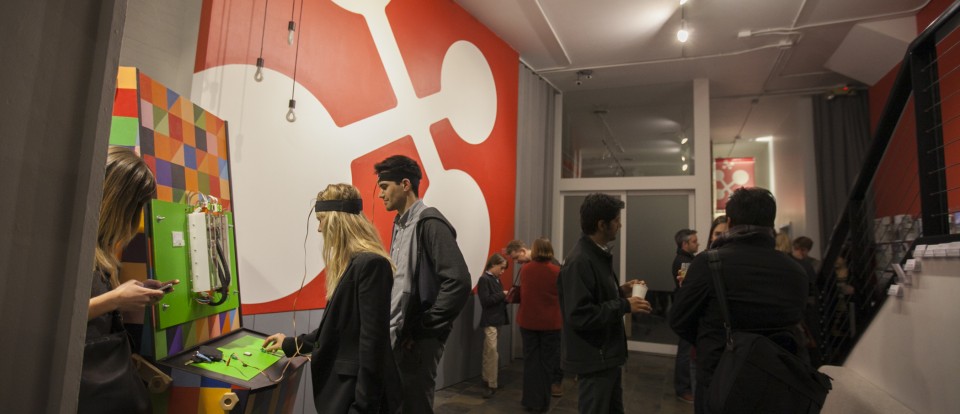 UCLA Game Lab Visits Swissnex SF
Posted on April 13th, 2013
by David Elliot
As residents of the Game Lab, we were honored when swissnex SF invited us to display our work in the Game Gazer exhibition. We spent a wonderful week in San Francisco and got to meet a variety of talented Swiss students exploring the games medium in interesting ways. The exhibit coincided with GDC and featured a wide range of technology and media…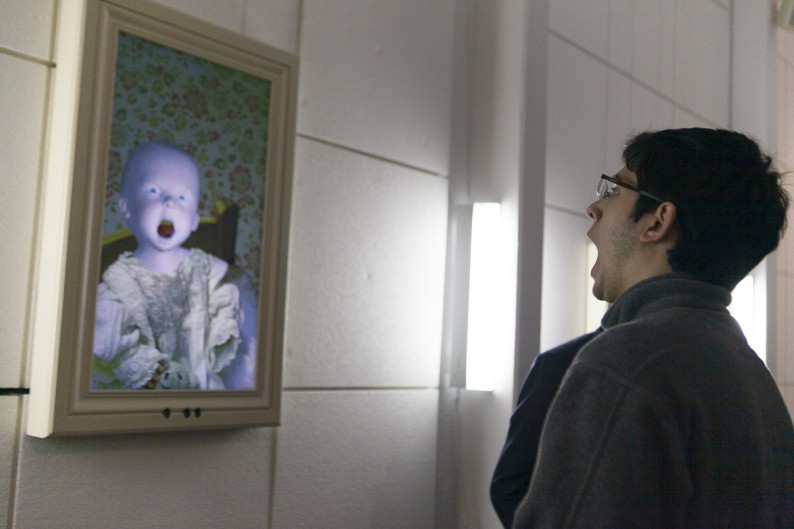 There were books, iPhones made of wood, iPad games, point and click adventures, tabletop games and digital paintings which responded to facial expressions.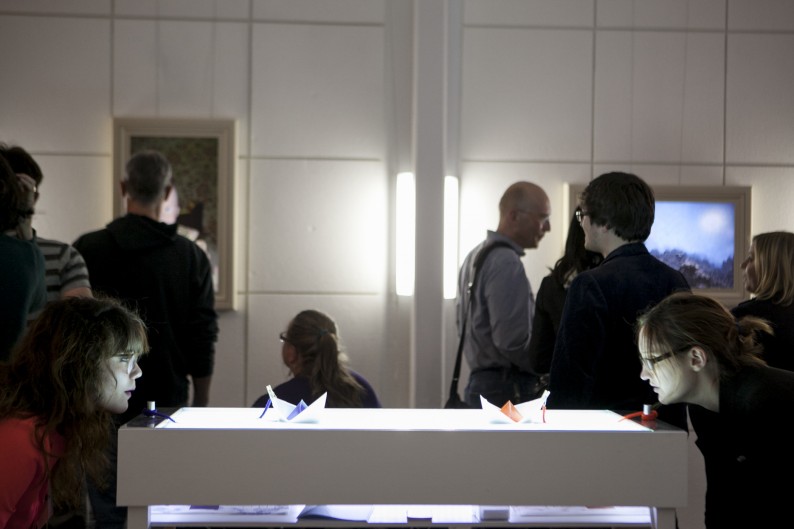 Become Captain, by Camille Morizot, had users fold their own paper boats and battle in water, while the playing field was projected on its surface. It was great to see projects combine technology and basic media in such an interesting way.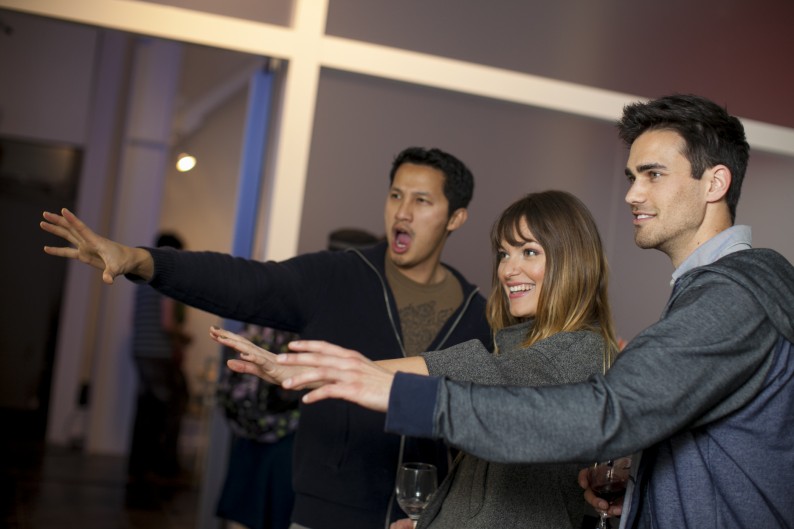 The opening itself was sophisticated and well attended. The audience was particularly receptive and engaged with the works on display.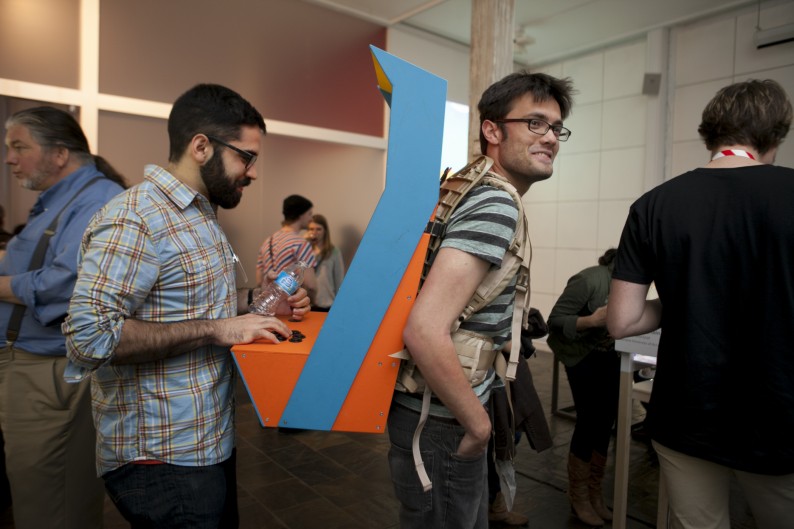 The arcade backpack made its rounds and was a hit with everyone!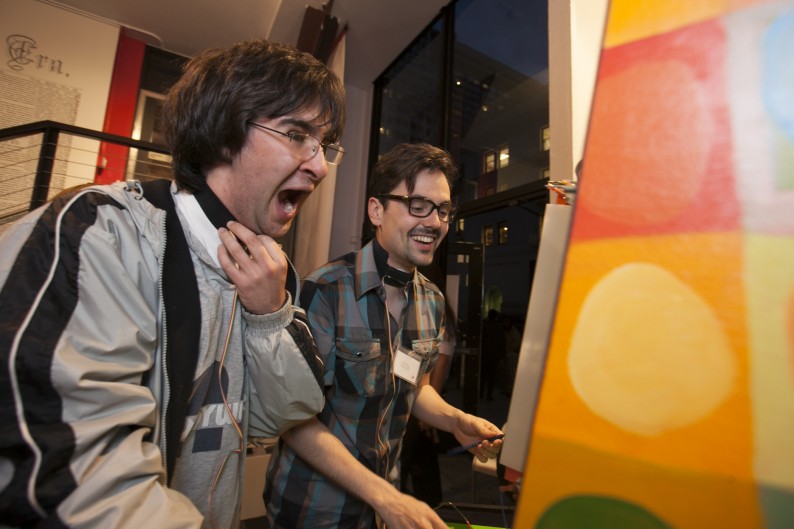 And of course, situated at the entrance, Chris Reilly's soon to be classic Talk Therapy attracted passersby and maybe some strange looks as players yelled their way to glory.
All in all it was a wonderful opportunity to see what other students are doing to blend art, games, technology and the interactive experience. We left swissnex San Francisco feeling refreshed and inspired. Good times!