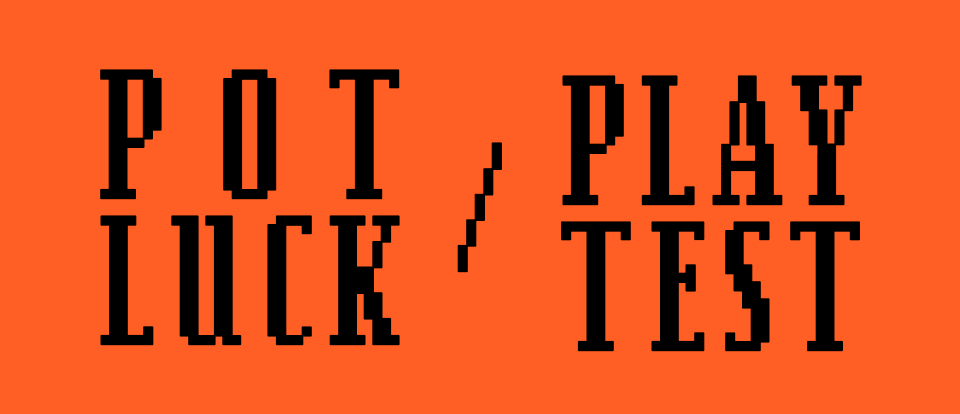 WHEN
Friday, May 5th, 2023
12 p.m. – 3 p.m.
LOCATION
Located at Broad Art Center at the UCLA Game Lab room 3252
---
Join us for POTLUCK / PLAYTEST, a hybrid event, bring an analog or digital game that you are working on as well as a food dish to share for the potluck! We will begin the event by having each game maker give a brief overview of their project before playtesting and eating as a group.
Don't have a game to show? Bring your favorite food dish and test out some games!
To be conscious of all dietary restrictions, please bring a label with all the ingredients used in your dish.