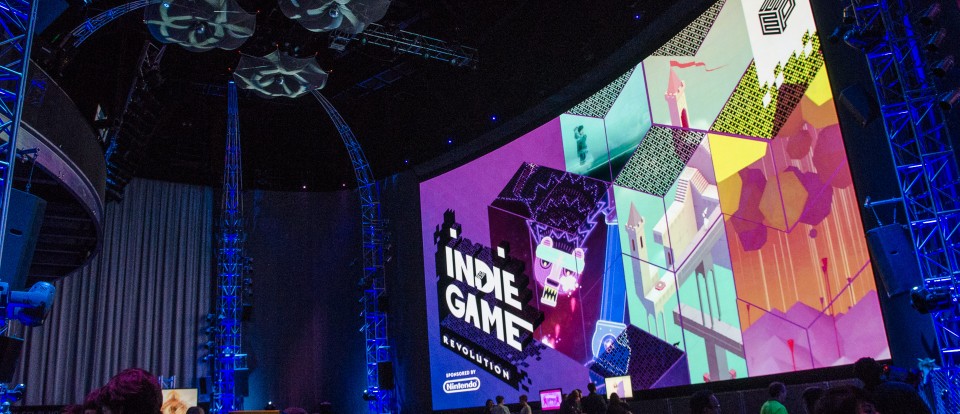 EMP Museum Indie Game Revolution Launch Party
LINKS AND DOWNLOADS
WHEN
Thursday, November 7, 2014
7:00 p.m. – 11:00 p.m.
LOCATION
Located at the EMP Museum in Seattle Washington.
---
Spectators, enthusiasts, competitors, and developers alike are invited to experience the next level of gaming, with a playable look into new and unreleased games alongside titles to be premiered in Indie Game Revolution, sponsored by Nintendo.
Learn how innovation, imagination, and cutting-edge technology are transforming the gaming landscape in Indie Game Revolution. Then experience it for yourself with game lovers of all kinds while you play dozens of social, physical, and wildly inventive new games!