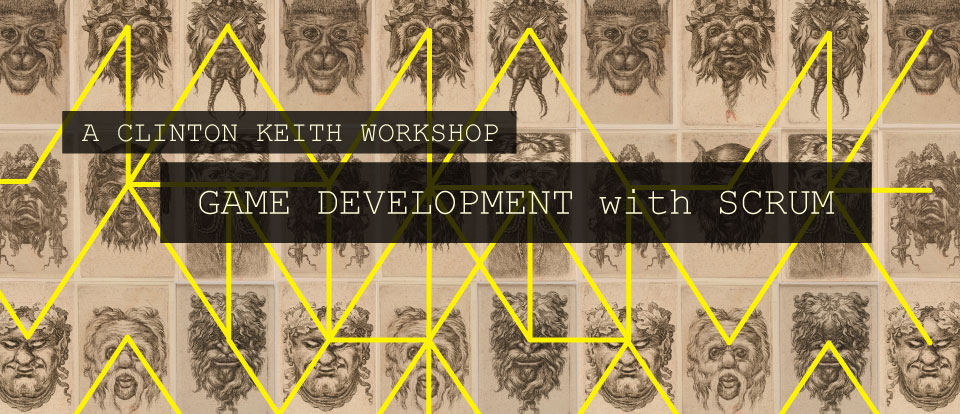 Clinton Keith: Game Development with SCRUM
WHEN
Thursday, March 10, 2011
5:00 p.m. - 9:00 p.m.
LOCATION
No previous experience needed. Free and open to the public. Please RSVP as space is limited.
---
Scrum is an iterative, incremental framework for agile software development. Clinton Keith combines his experience as both a video game developer and an Agile practitioner to apply Scrum philosophy to the unique challenges of video game development. Blizzard, Lucas Arts, Apple, and EA, are just some of his myriad well known clients.
Game development is in crisis — facing bloated budgets, impossible schedules, unmanageable complexity, and death march overtime. It's no wonder so many development studios are struggling to survive. Agile practices, such as Scrum, have offered the basis of addressing this crisis and returning game developers to their roots of iterative exploration of fun. Clinton Keith, who introduced Scrum to the game industry in 2003 and wrote "Agile Game Development" will be describing how Scrum is a good fit for game development, and how a simple set of practices can return teams to having fun while making fun.
Event info:
what: Game Development with SCRUM workshop
when: Thursday 3/10 5 PM
where: Broad Art Center Room 3252
how: RSVP at http://uclagamelabscrum.eventbrite.com/