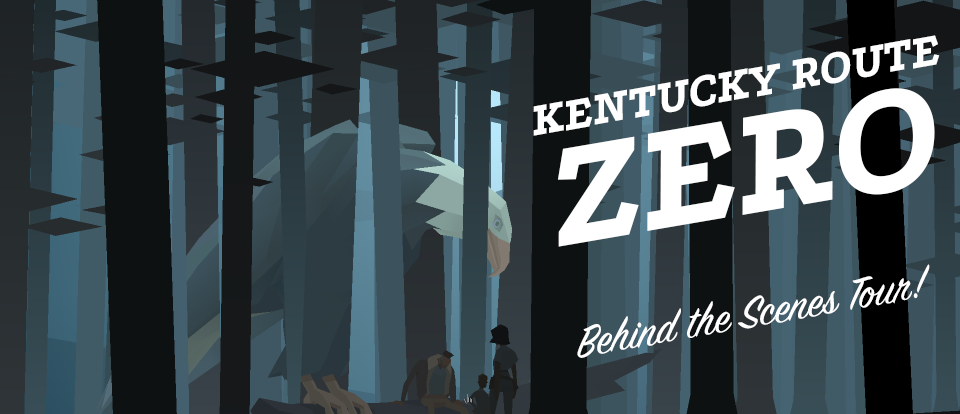 Jake Elliot and Tamas Kemenczy: Behind The Scenes Tour Of Kentucky Route Zero
LINKS AND DOWNLOADS
WHEN
Thursday, February 11, 2015
12:00 p.m. - 2:00 p.m.
LOCATION
Located at Broad Art Center at the UCLA Game Lab room 3252
---
Get a special behind-the-scenes tour of Kentucky Route Zero, a magical realist adventure game about a secret underground highway beneath Kentucky and the folks who travel it. Presented by creators Jake Elliot and Tamas Kemenczy.