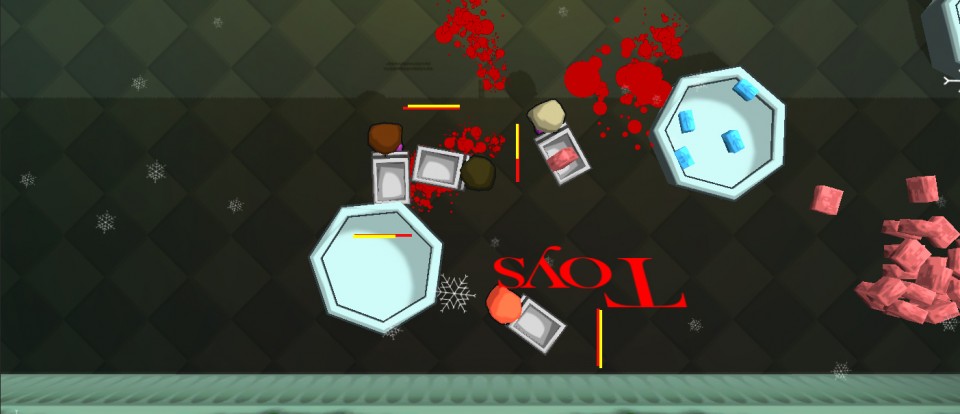 DATE
2014
CONTEXT
Made as cathartic release during the winter holidays, for the Cocktail Cabinet arcade machines.
MEDIUM
Unity3D, Blender
PEOPLE
Nick Crockett

: Design, Programming, Art

---
Four moms compete for gifts and yuletide glory in this gruesome Christmas-shopping spectacle. Earn the love and adoration of your family by acquiring gifts to match your children's discerning taste. Try to survive the brawl, but don't let other moms get away with the best presents! Use your shopping cart to send gifts flying and other moms to the hospital. Can you out-spend the rest and become the best mom?